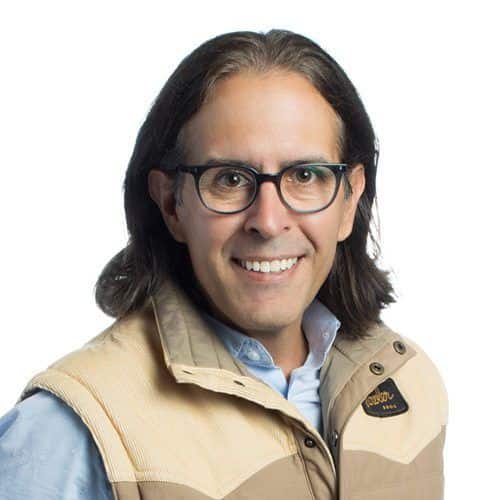 Jeff Turnas is Senior Vice President of Global Culinary for Whole Foods Market. In this role, Jeff oversees the company's Prepared Foods, Bakery and Specialty teams and programs. He works closely with merchandising, product development, procurement, and operations teams to articulate and execute a unified Culinary strategy for the entire company. With more than 25 years of experience at Whole Foods Market, Jeff has leadership experience in five different regions, with a varied background in both operations and product buying and sourcing.
Jeff started at Whole Foods Market as an Associate Store Team Leader in Chicago's Lakeview store. He then spent two years growing the specialty food program as a Specialty Coordinator in the Mid-Atlantic Region before moving to the Midwest to become the Regional Specialty Coordinator. From there, Jeff spent several years leading product procurement, purchasing and retail programs as a Vice President in the Midwest and Northeast regions.
Jeff also previously served as President of Whole Foods Market's North Atlantic Region from 2007 to 2009 and as President of the U.K. Region from 2009 to 2015. Prior to being named SVP of Global Culinary Procurement and Operations, Jeff was President of 365 by Whole Foods Market™, where he led the launch of the streamlined, quality-meets-value store concept in locations across the U.S. Under Jeff's leadership, the company opened 13 stores across six states in less than three years.
Jeff began his career at Merchant of Vino in Detroit after graduating from Michigan State University's Eli Broad College of Business.
He serves on the board of Whole Planet Foundation, which is dedicated to alleviating poverty through microcredit in communities around the world that supply Whole Foods Market stores with products. He resides in Austin, Texas, with his wife, Megan, daughters Raina and Remi, and son, Rocco.