We are honored to work with nonprofit organizations across the U.S. and Canada that are expanding access to fresh, healthy food and nutrition education.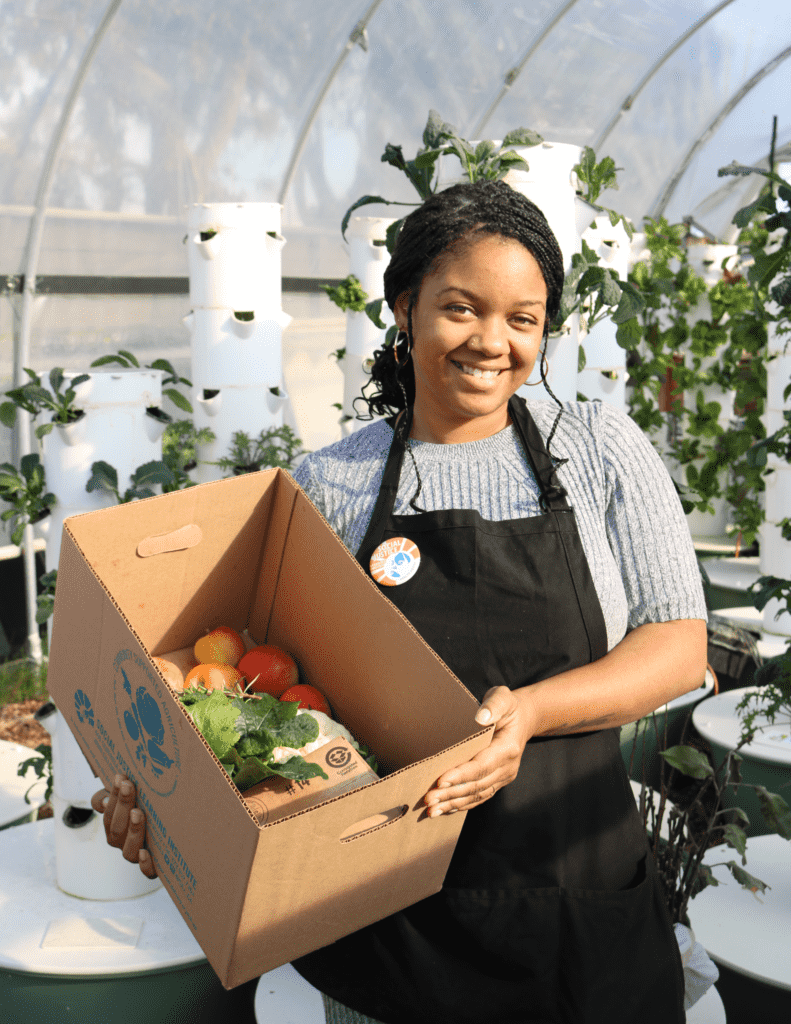 Learn about what we look for in community partners, how to apply for a grant, and more…
We Fund:
Projects that will broaden long-term access to fresh, healthy food and/or nutrition education
U.S.: 501(c)3 nonprofits and organizations partnered with a 501(c)3 nonprofit
CA: Canadian registered charity or partnered with a Canadian registered charity
Locally led organizations (Not all Team Members, board members, and volunteers must be residents of the community served, but robust community representation is important.)
Organizations with strong community engagement that request and use feedback from their community
Programs focused on serving adults and/or older youth (ages 16-22)
We Do Not Fund:
Food Donation or Food Redistribution Programs (ex: food banks or food pantries). If you are requesting funding or donations related to hunger relief, like supporting food redistribution efforts, Whole Cities Foundation does not handle such requests. You can make a request directly to Whole Foods Market through its

online portal

.
Individuals
Fitness or Arts Programs
Programs primarily focused on children or based in schools. Our sister foundation,

Whole Kids

, offers a variety of grant programs that might be a better fit.
Our Definition of Food Access:
When we use the term "food access" we are talking about increasing fresh, healthy food options. This means that:
Fruits and vegetables are affordable, high quality, familiar and close by.
Community members have a safe, accessible way to reach them.
Access is for the long-term (ex. a garden that produces for years, not a one-time meal).
Community members have a say in the sources of these fruits and vegetables. For example, by running an urban farm, directing their dollars to mobile markets, or investing their time in a community garden.
---
Projects We Support
Our partners lead many innovative solutions, but these are the most common: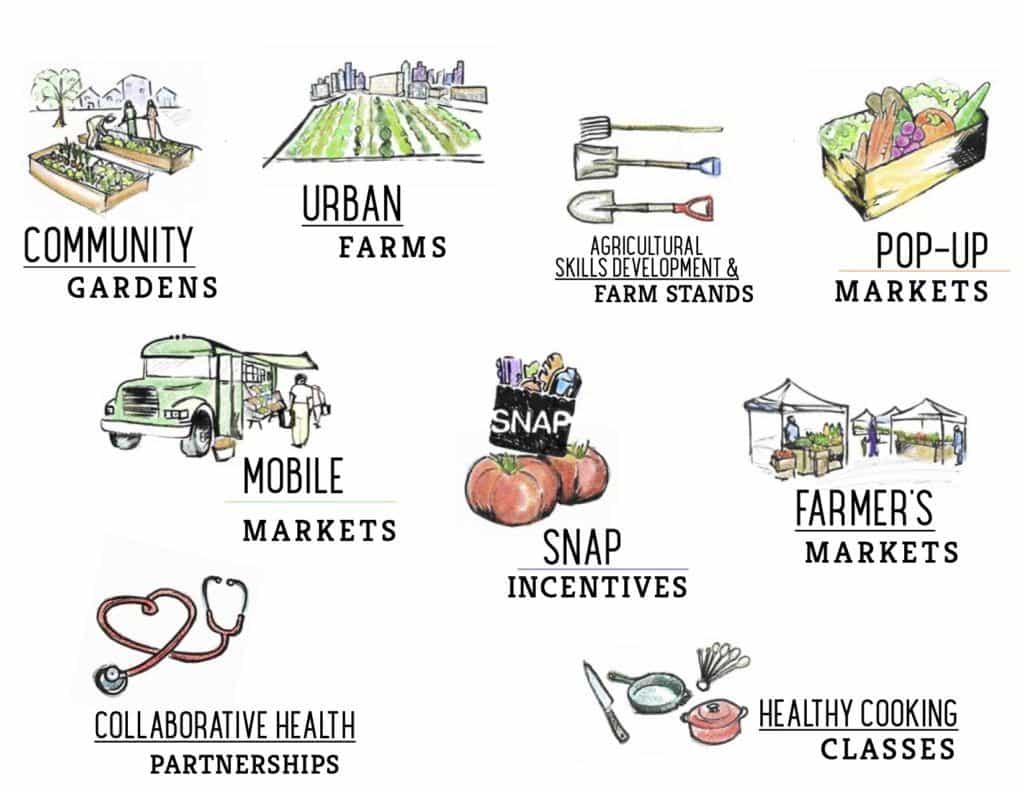 To see examples of our partners' work in action, please explore our blog.
---
How to Apply
We currently have 2 annual grant programs that are open to nonprofit organizations in Newark, NJ, and the Greater Englewood neighborhood of Chicago, IL. Our Newark Fresh, Healthy Food Access Grant usually opens for applications in January or February, and our Englewood Fresh, Healthy Food Access Grant usually opens for applications in June or July, but timing can shift depending on the priorities of each community. 
Our Community First Grant Program is initiated by Whole Foods Market Team Member recommendations and is not open for general applications. The Community First Grant follows the same set of guidelines as our place-based grants (please see above "We Fund/ We Do Not Fund").
Submit your info to be part of our grant database to receive information on potential grant opportunities. 
---
Stay in Touch!