Plants Go Mobile
Community partners are creating sprouts and seedlings for their local communities to come by and pick up or for delivery to help neighbors continue their own growing at home.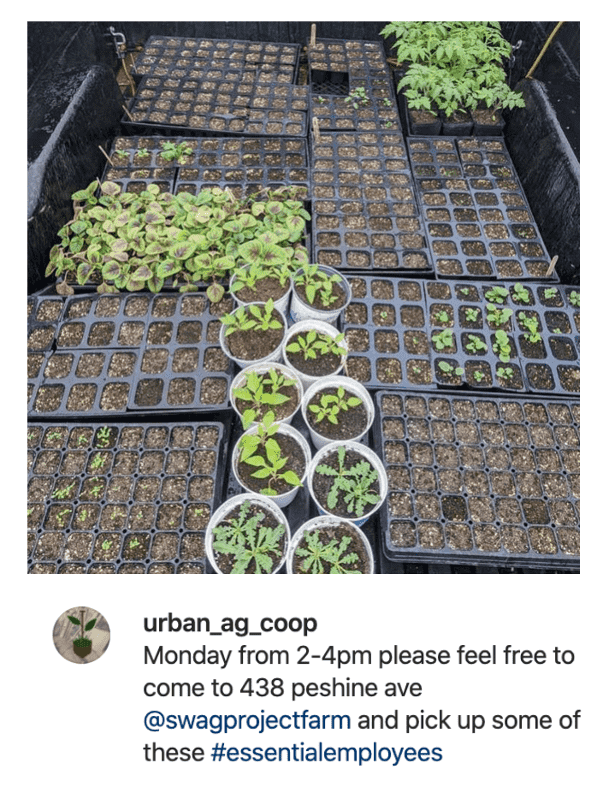 Learn more about Urban Agriculture Coopertive in Newark, NJ.
Curbside Seed Pickup
With safe social distancing measures in place, partners are offering curbside seed and seed starter pickups for their local commuities.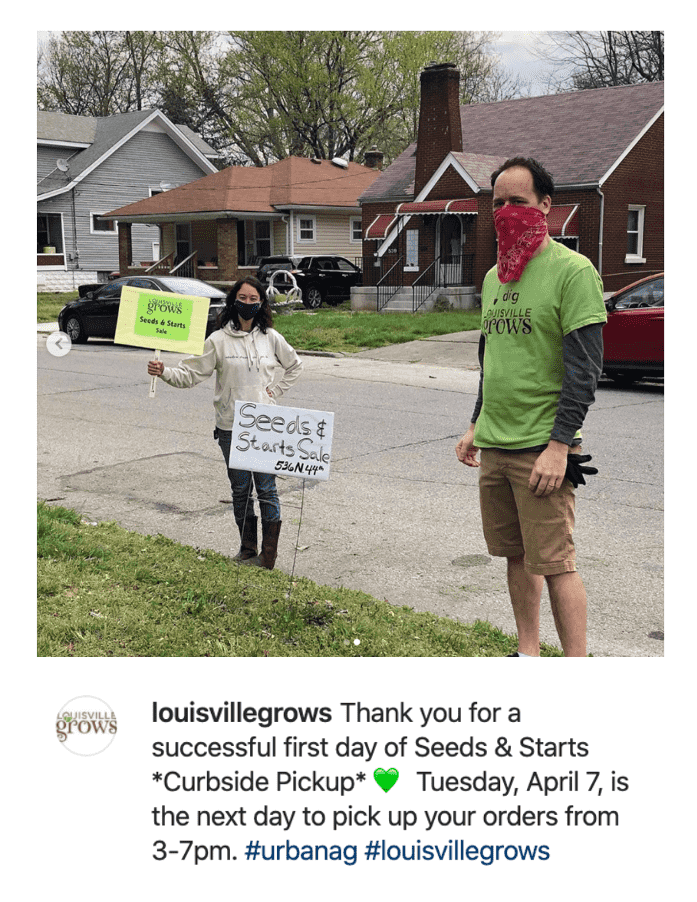 Learn more about Louisville Grows in Louisville, KY.
Expanding Growing Capacity
To better serve their communities, partners are expanding their growing capacity to increase the amount of seedlings this spring.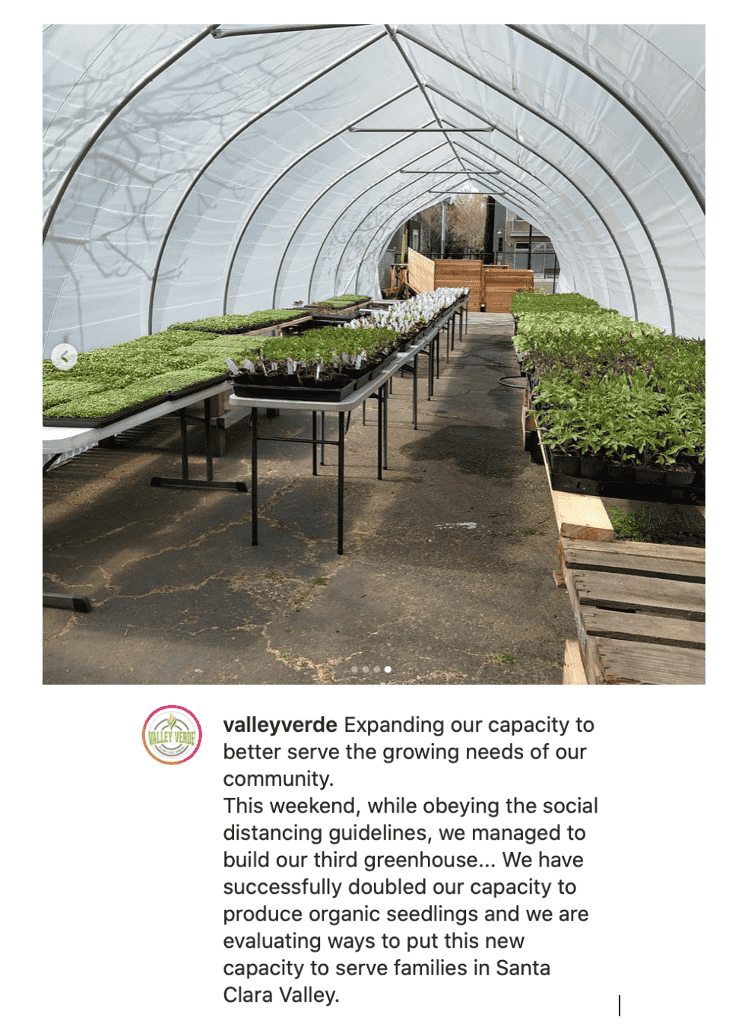 Learn more about Valley Verde in San José/Silicon Valley, CA.
Online Gardening Resources
Partners are going virtual with a variety of resources, including support for home gardeners – similar to topics they would discuss in person at their community garden spaces.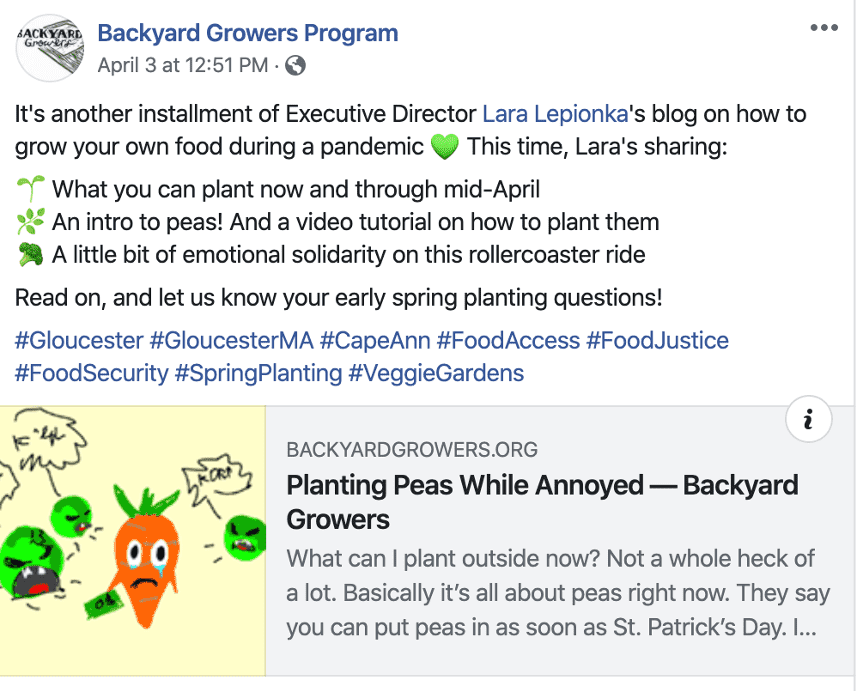 Learn more about the Backyard Growers Program in Gloucester, MA.
Is your community garden shifting during social distancing?
Leave a comment below to share your creative ideas with others!