Once a partner always a partner! We are proud to be connected to organizations who are at the forefront of ensuring healthy food access during this critical time. Their sacrifice, ingenuity, and commitment inspire us!
We are honored to support the work of urban farms and help connect like-minded partners by sharing their innovative ideas and how some have reimagined their programs.
Drive Up Markets
In addition to call-ahead ordering, markets are offering drive up or contactless curbside options to continue to serve their communities.
Learn more about Footprint Farms in Jackson, MS.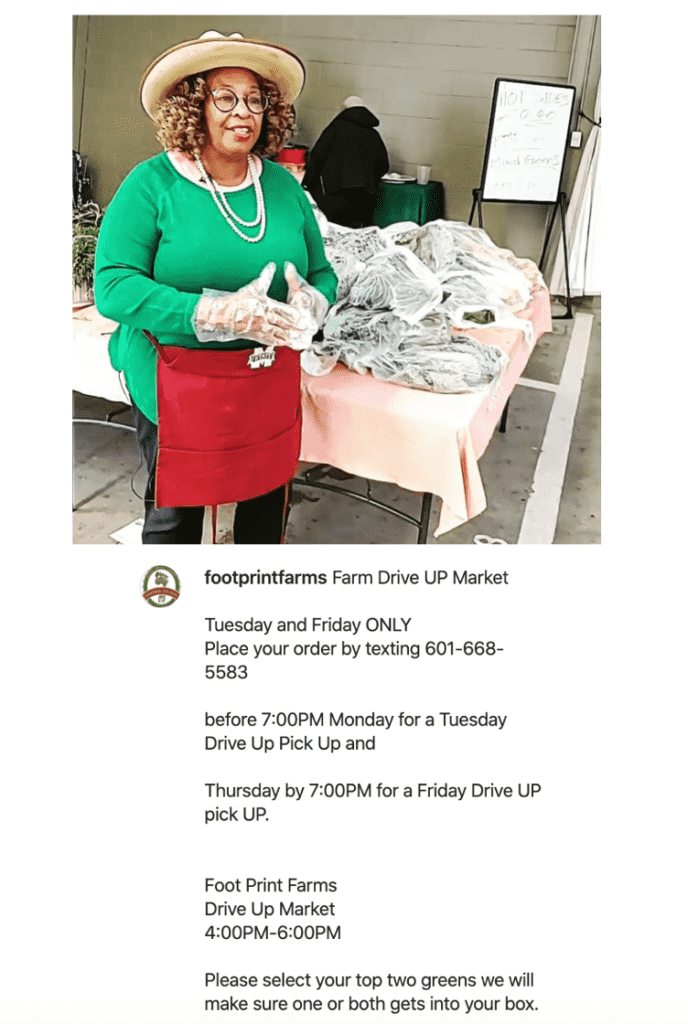 Shifting Revenue Sources
Many farms have lost revenue from local partnerships and sales at farmer's markets, however, this has opened up the opportunity for an increase in Community Supported Agriculture sales with future plans to expand CSA programs in the fall.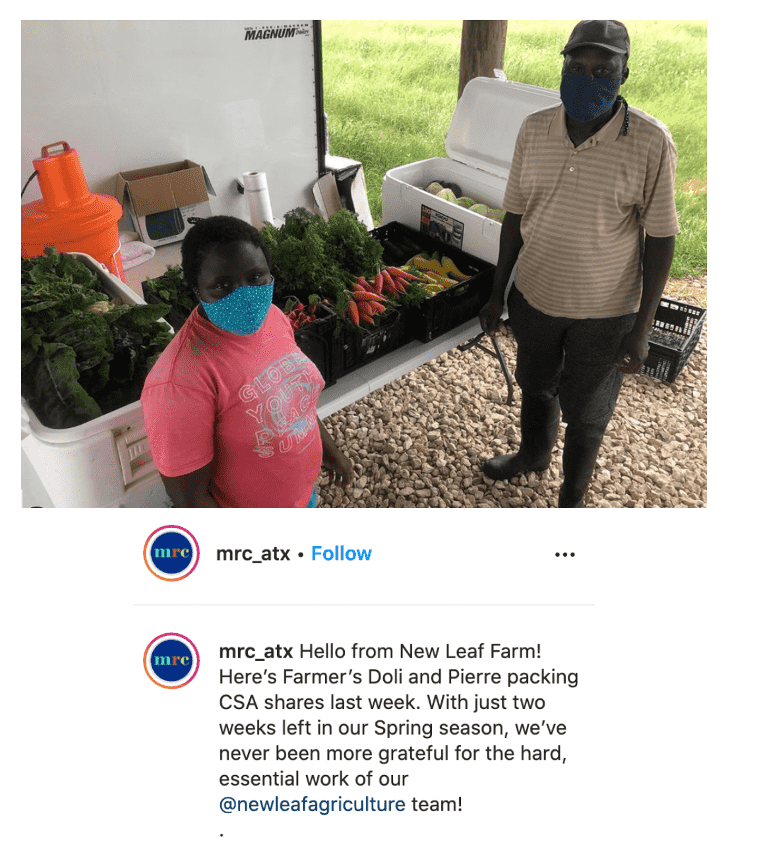 Learn more about Multicultural Refugee Coalition New Leaf Agriculture Farm in Austin, TX.
Virtual Farm Stands
Community Partners are using technology to their advantage during this time to create new online ordering options for shoppers.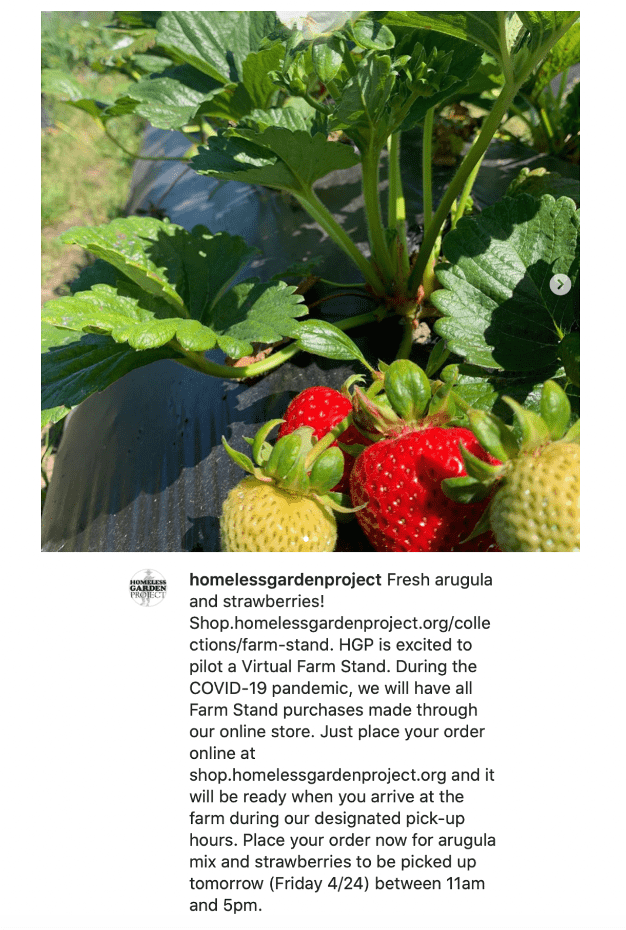 Learn more about Homeless Garden Project in Santa Cruz, CA.
Farm to Home Delivery
With stay at home initiatives in place, some urban farms are bringing fresh fruits and veggies straight to shoppers door steps – while also accepting SNAP.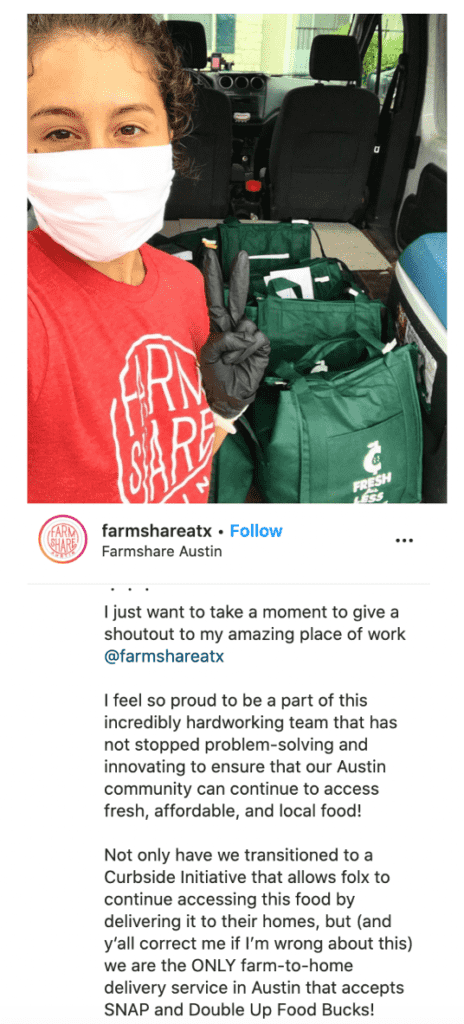 Learn more about Farmshare Austin in Austin, TX.