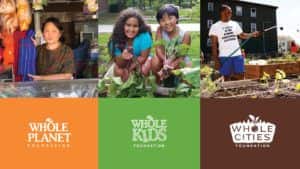 Whole Foods Market's three philanthropic Foundations have combined forces for the Communities Campaign, a two-week drive to raise awareness and funds, enabling shoppers to join the retailer in efforts to alleviate global poverty, improve children's nutrition and increase healthy food access in communities facing barriers.
Shoppers at Whole Foods Market can contribute by making donations at store checkouts, online or by texting FOUNDATIONS to 243725 from October 14 through October 27.  Whole Foods Market covers 100 percent of operating costs for the Foundations, creating a unique opportunity for shoppers to give with confidence that their donation goes directly to these causes during this global pandemic when the need is even greater.
Whole Foods Market has invested $50 million to support its higher purpose of nourishing people and the planet through its three Foundations.  Established in 2005, Whole Planet Foundation alleviates poverty around the globe through microcredit for the world's poorest people – mostly women – living in 77 countries where the retailer sources products, including in 25 communities in the U.S. The Foundation has provided 4.3 million microcredit loans creating 22.8 million opportunities for microentrepreneurs and their family members to change their own lives through entrepreneurship.
Whole Kids Foundation, founded in 2011 to improve children's nutrition, funds K–12 programs in the U.S., Canada and the U.K. that connect kids to real food. Through edible learning gardens, salad bars in schools and educational beehives and curriculum, the nonprofit's programs have served more than 8.2 million children and nearly 12,000 schools and nonprofits. Additionally, the organization provides healthy teacher and staff programs with almost 20,000 teachers and staff having completed wellness and nutrition training.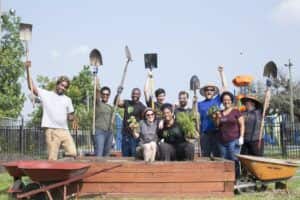 Whole Cities Foundation, established in 2014, expands access to fresh, healthy food and nutrition education by working alongside community-led organizations to improve neighborhood health. The foundation has partnered with more than 190 community organizations in more than 100 cities across the U.S. and Canada to build thriving local food systems and improve health with its vibrant grant programs and Let's Talk Food, the organization's signature nutrition education program.
"Whole Foods Market's higher purpose is nourishing people and the planet and one way we do this is through the work of our Foundations," said John Mackey, Co-Founder and Chief Executive Officer of Whole Foods Market. "As a company, we deeply value giving back. Each of our stores has a unique way of connecting with their local communities to best serve that community's needs. Our Foundations also support strategic programs that make an impact where our stores operate and source products across the globe."
"Whole Foods Market shoppers, suppliers, corporate partners and team members are critical advocates in the fight against poverty, " said Philip Sansone, President and Executive Director of Whole Planet Foundation. "While the global pandemic affects everyone in the world, we can make a positive impact for so many when we come together and give.  In 15 years of poverty alleviation through entrepreneurship, we have witnessed microcredit give families a chance to generate income for themselves and create a better future through their own hard work ."
"We're so grateful for the ongoing support of Whole Foods Market customers and supplier partners that allows us to continue our work in serving millions of people and children in the U.S. and around the world," said Nona Evans, Executive Director of Whole Kids Foundation and Whole Cities Foundation.  "We recognize it's a challenging time for all, and it's the thousands of donors giving small contributions while shopping and online that make the valuable work of our Foundations possible, which is needed now more than ever."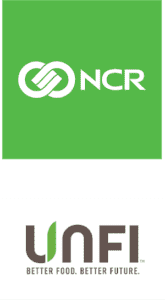 Amplifying the Communities Campaign, Whole Foods Market's corporate partners NCR Corporation is joining with a $25,000 donation and UNFI, one of North America's largest grocery distributors, is donating $10,000.  Suppliers adding their support will contribute $2,350,000 to the Foundations to carry out their missions in local and global communities.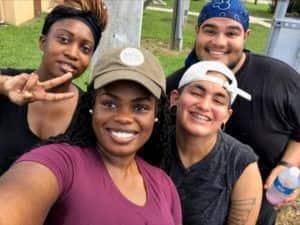 The Communities Campaign will also create an inspiring experience for Whole Foods Market Team Members, enabling them to engage in the company's core value of Caring for Our Community and the Environment and understand the broad impact they make by working at Whole Foods Market. Many Team Members contribute to the Foundations' success through payroll contributions with as little as $1 per paycheck, totaling more than  $12.8 million to date.
Whole Foods Market's commitment to supporting local and global communities has never been stronger. By joining together, each stakeholder can make a greater impact.  Please join this fundraising effort and thank you for your donation to support our local and global communities.