Sep. 30, 2020
YouTube Video Gallery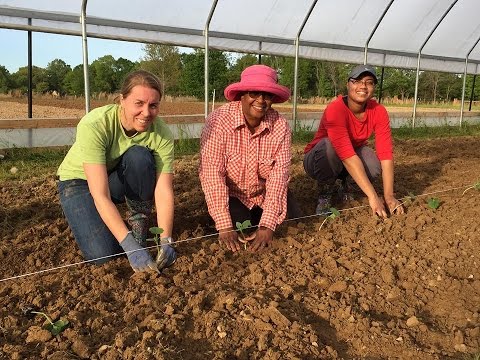 Building Thriving Local Foods Systems
Whole Cities Foundation is dedicated to improving individual and community health through collaborative partnerships, education, and broader access to nutritious food.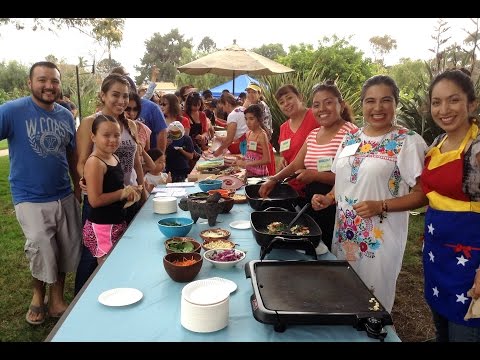 Community First Principles
The work of Whole Cities Foundation is rooted in Community First Principles, inspired by the Whole Foods Market core value - to serve and support our local and global communities. Guided by these principles, we aim to build partnerships with nonprofits to build thriving local food systems.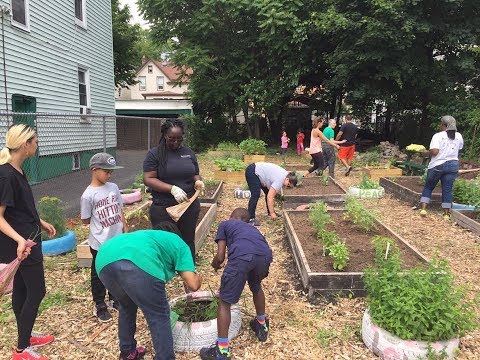 Growing Seeds of Change in Newark
Healthy food is growing strong in Newark, NJ! In collaboration with leaders of the Newark food system and the brand new Whole Foods Market store, Whole Cities Foundation honored 11 local organizations making fresh produce more accessible in the community.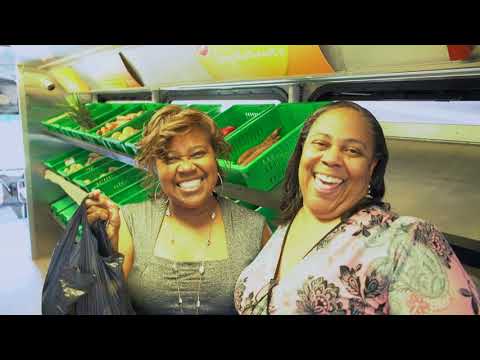 Community First Grant | Transforming Food Systems, Transforming Lives
Whole Cities Foundation supports partnerships between Whole Foods Market Team Members and locally-led, fresh food access projects. Together, we transform vacant lots into community gardens, and city buses into mobile markets! Watch how 4 partnerships across the U.S. used funding to build their local food systems.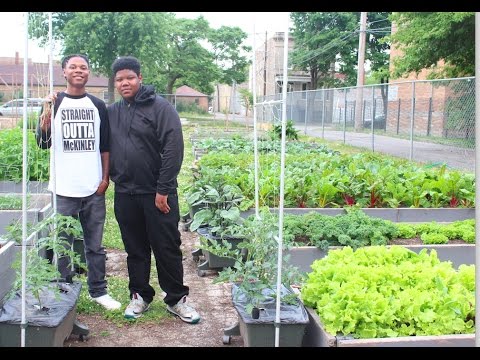 Englewood Community Fresh, Healthy Food Access Grant
Whole Cities Foundation, in partnership with the Resident Association of Greater Englewood (R.A.G.E.), awarded grants to six community-led, fresh, healthy food access projects. For the first time, Englewood residents had a real say and a central role in the grant-making process in their own neighborhood.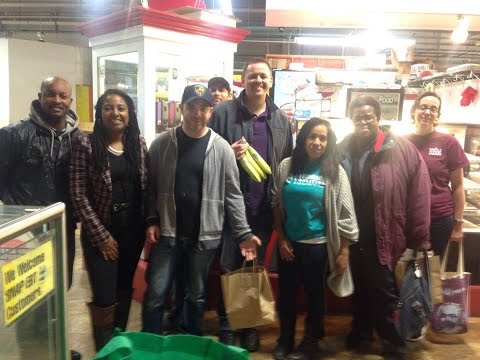 Fresh, Healthy Food For All
Fresh at the Avenue, once a monthly a pop-up produce stand, is now serving up fresh fruits and vegetables in the neighborhood every Saturday morning. See how this Baltimore resident association collaborated with Whole Foods Market and Whole Cities Foundation to increase healthy food choices in the community.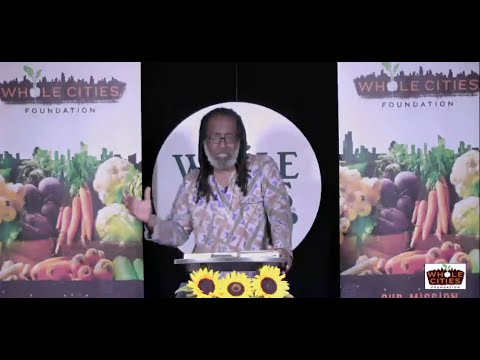 Big Ideas Speaker, Malik Yakini, at Whole Foods Market
Malik Yakini, Executive Director of the Detroit Black Community Food Security Network, visits Whole Foods Market Global Headquarters in Austin as part of the BIG Ideas speaker series. Watch his engaging and inspiring talk about racism, social equity, and food justice.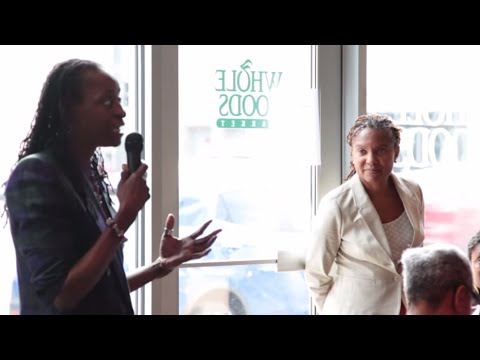 Dr. Akua Cultivates Healthy Change in Detroit
The vision, heart and ethic of Whole Cities Foundation was born in the great city of Detroit starting in 2011 through the deep and purposeful, community-first listening of Dr. Akua Woolbright, Nutrition Program Director for Whole Cities Foundation.
Whole Cities Foundation Town Hall
Join Whole Foods Market co-CEO Walter Robb, WCF Executive Director Meredith Smith, WCF Nutrition Program Director Dr. Akua Woolbright, and WCF partner Dr. Cindy Ayers-Elliott for this Whole Cities Foundation Town Hall.