Photo: Green Garden Bunches
---
We're looking for collaborative partners in Newark, NJ working to increase fresh food access and nutrition education — $150,000 in funding is available through the Fresh, Healthy Food Access Grant! Apply now through February 16, 2021.
Guided by our Community First Principles, Whole Cities Foundation partners with community-led organizations to help build thriving local food systems and grow community health. We've partnered with more than 195 community organizations in over 100 cities across the U.S. since 2014, and in some cities, we've deepened our community engagement even further.
Newark, NJ is one such city. In 2017, Whole Cities Foundation launched the Fresh, Healthy Food Access Grant program with the help of our founder, Whole Foods Market. The grant is tailored to the community and aims to grow community health across all five of the city's wards.
Each winter, Newark-led groups with healthy food access projects are invited to apply for funding between $5,000 and $15,000. Then, Whole Cities Foundation reviews applications alongside the Newark Community Advisory Council, a rotating panel of eight Newark leaders. (Last year's council members had lived and/or worked in Newark for an average of more than two decades.) Grantees are determined by the sustainability of their projects and their alignment with our mission.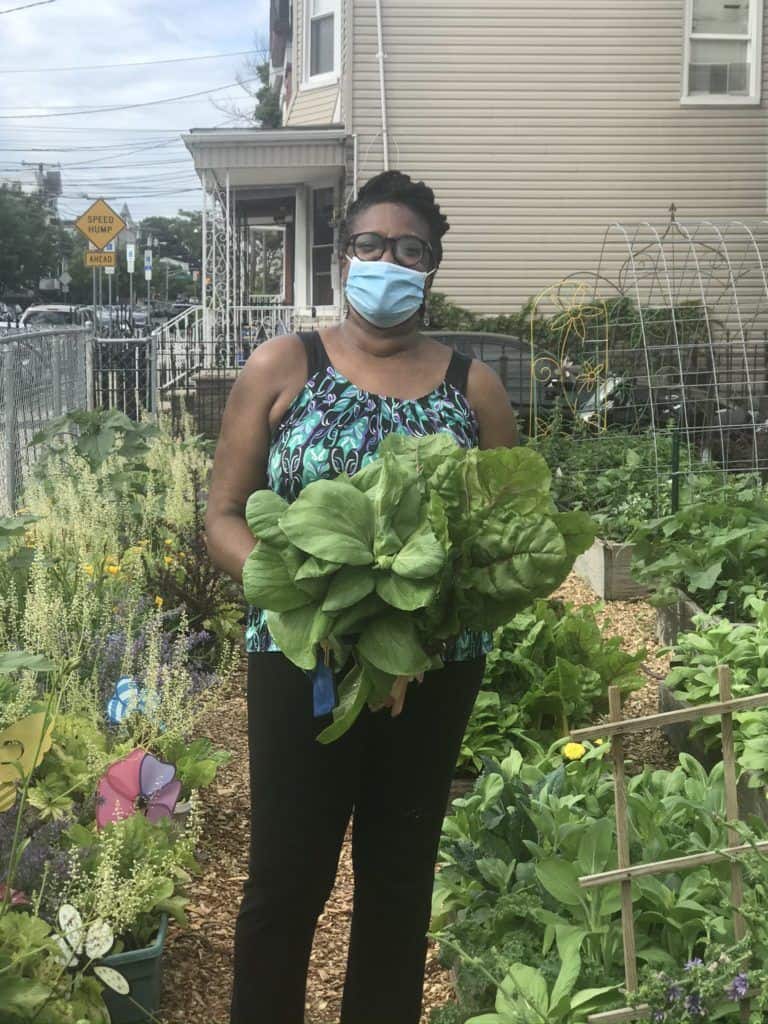 What makes an ideal partner? "Whole Cities Foundation is committed to supporting community self-determination, so we prioritize food access work by locally driven nonprofits that reflect and engage the neighbors they serve," explains Dianna Purcell, our Senior Grant Program Manager. "Newark's urban farmers, gardeners and community leaders are growing a more equitable and sustainable local food system. We are honored to amplify their efforts through collaborative partnerships."
Whole Cities Foundation launched the Newark Fresh, Healthy Food Access Grant program in 2017 with the help of its founder Whole Foods Market. Since then, the Foundation has awarded more than $637,000 grants to 26 organizations across all five wards in the Newark community.
"It is very important that we provide healthy food for our Newark community, and Whole Cities Foundation grants have been fundamental to a lot of people," explains Odette Jarrett, Store Team Leader at Whole Foods Market Newark and a Newark native. "Having Whole Foods Market so invested in Newark shows that we care about this community."
Grant partners have included community gardens, urban farms, farmers' markets, healthy cooking classes, and other initiatives advancing healthy food access. Check out the full list of current and past grantees.
In January 2020, we committed to additional three years of support, which will bring our total investment in the city's community-based health and food access initiatives to more than $1 million!
2021 Fresh, Healthy Food Access Grant Is Open
Organizations with projects that help broaden access to fresh, healthy food or nutrition education in one or more of Newark's five wards are invited to apply for the Whole Cities Foundation Fresh, Healthy Food Access Grant. Ten organizations will be offered funding between $5,000 and $15,000 for a total of $150,000. Applications must be submitted online by February 16, 2021.
Let's work together to create long-term healthy food access solutions in Newark.