The Newark Fresh, Healthy Food Access Grant application window is open now through February 23, 2023. Locally led organizations with fresh food and health initiatives are encouraged to apply for funding between $5,000 and $20,000.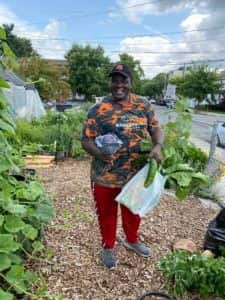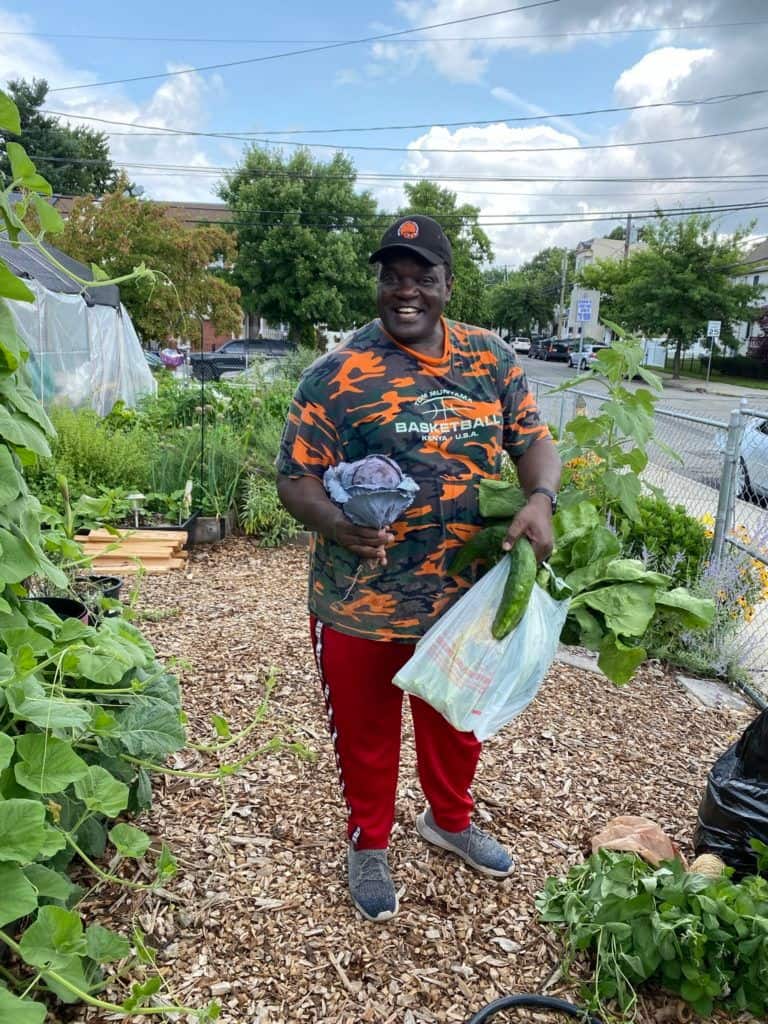 Whole Cities Foundation's goal is always to create opportunities that work for the communities we serve. Since day one, our support in Newark, New Jersey has been shaped by input from growers, educators and other community leaders entrenched in grassroots efforts in their community.
First, we listened to those community members' needs and strengths to gain insight on how to best amplify their efforts. Then, we tailored programs and resources to those learnings.
Newark Fresh, Healthy Food Access Grant
In 2017, we launched the Newark Fresh, Healthy Food Access Grant program with the help of our founder Whole Foods Market. The grant's goal is to grow the local food system and improve community health across all five wards in Newark.
Each winter, Newark-led organizations expanding their community's access to fresh, healthy food and nutrition education are invited to apply for funding. Then Whole Cities Foundation reviews applications alongside the Newark Community Advisory Council, a rotating panel of eight Newark leaders. Grantees are determined by the sustainability of their projects and their alignment with our mission.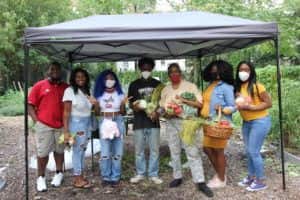 Since the grant's launch, we have partnered with 29 organizations across Newark's five wards. Grantees have included community gardens, urban farms, farmers' markets, mobile markets, healthy cooking classes, SNAP incentives, and other solutions advancing long-term healthy food access and community health. In the past, grants have ranged from $5,000 to $15,000. (Check out the list of past grantees.)
Whole Cities Foundation's support in Newark does not end with grant funding. We also provide financial support for various opportunities shaped by the goals and requests of our grant partners including the Garden Hours program, which provides recent grant partners free one-on-one or group guidance for overcoming challenges and setting/reaching goals. Our total investment in Newark's health and food access initiatives during the past six years has surpassed $1 million.
The Buzz on Becoming a Grantee
Apiary in the Sky, a first-time grantee during the 2022 grant cycle, provides skills and resources to support local residents as land stewards, beekeepers and innovators with the goal of advancing direct access to affordable, nutritious food and creating safe, green spaces for the community. For the organization, the connection to Newark community members during the application review process and then throughout the grant cycle was notable.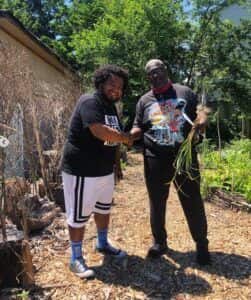 "Often smaller, grassroot organizations with the ability to create localized impact are overlooked when it comes to larger-scale funding. The Newark Fresh, Healthy Food Access Grant is ideal for organizations who may fall into that category because they are reviewed by various community members who are passionate about the health and wellness of Newark residents," says Marcellis Counts, Founder of Apiary in the Sky. "For Apiary in the Sky, receiving the grant symbolized hope—hope that we can work together to impact these important issues around education and food access in Newark."
Apiary in the Sky applied their grant funds towards developing newly acquired land into a garden and learning center. However, Marcellis points out the benefits of being awarded a Newark Fresh, Healthy Food Access Grant go beyond funding. He explains, "Being recognized as a grant recipient by Whole Cities Foundation last year was truly an honor. That acknowledgment alone not only helped legitimize our work as an early grassroots organization but also brought us into connection with other like-minded urban farmers in the city."
Committing to Three More Years
Six years after launching the Newark Fresh, Healthy Food Access Grant, we've committed to an additional three-year investment of $780,000 in Newark, which includes the continuation of the grant. Before embarking on this next stage, we surveyed our community partners.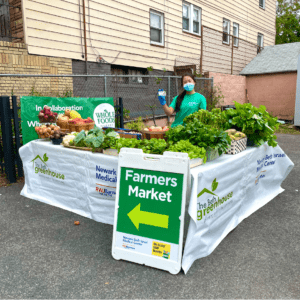 Dianna Purcell, our Senior Grant Programs Manager explains, "Whole Cities Foundation is committed to offering responsive support, so we listen and seek to understand our partners' challenges and goals and then provide resources, information and grant programs like the Newark Fresh, Healthy Food Access Grant that meet these priorities. Newark's healthy food access and nutrition education landscape are different than they were when we began our partnership with the community in 2017, and it's critical for us to be led by where they want to go next."
Based on our community partners' feedback, we identified ways to improve our support, and equally important, we learned what's working well that we will continue. A key update includes increasing the maximum grant size from $15,000 to $20,000 per year. The survey also indicated it was important to our partners that we continue to provide unrestricted grants, which allow for funds to be used for overhead, infrastructure and ongoing expenses.
Learn more about the survey results from our Newark community partners.
The 2023 Newark Fresh, Healthy Food Access Grant is Now Open
Whole Cities Foundation is thrilled to announce we are strengthening our commitment to Newark by securing another three years of investments — beginning now!
Locally led organizations with projects that help broaden access to fresh, healthy food or nutrition education in one or more of Newark's five wards are invited to apply online for the Newark Fresh, Healthy Food Access Grant from January 23 to February 23, 2023.
Ten organizations will be offered funding between $5,000 and $20,000 for a total of $200,000.
If your organization supports long-term healthy food access solutions and nutrition education in Newark, we encourage you to explore the Newark Fresh, Healthy Food Access Grant and see how it can help amplify your efforts.