National Farmer's Day, October 12, is a day to acknowledge the work, time, and efforts that go into feeding and nourishing a nation, and we want to take this opportunity to shine a spotlight on urban farmers — the problem solvers, innovators, and often unsung heroes in many underserved communities.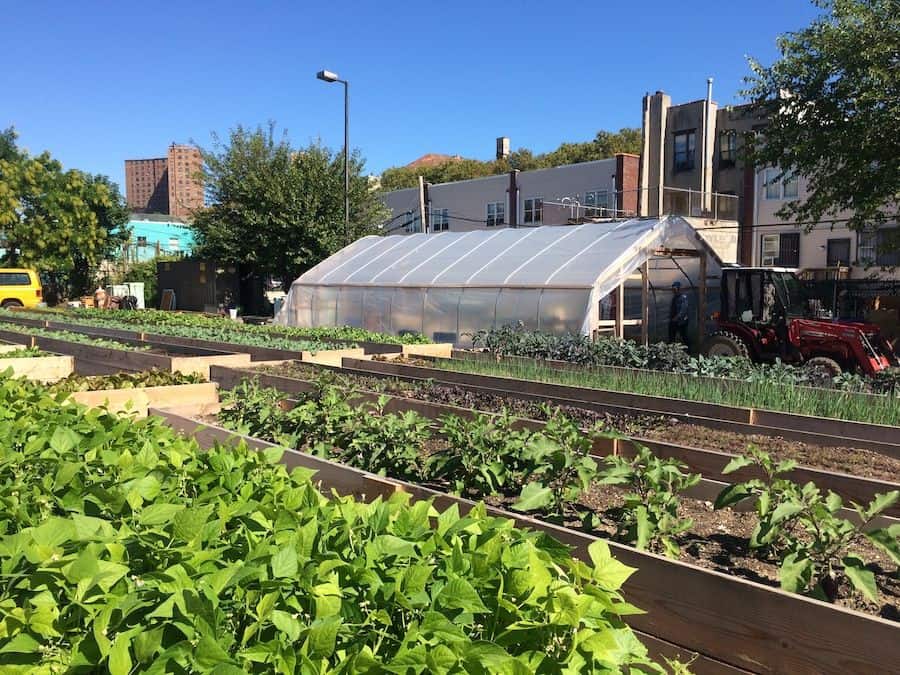 Cities across the U.S. continue to face disparities from one neighborhood to the next due to historic economic inequities and systemic racism. While some communities thrive, others face barriers to individual and community success including a lack of opportunities for economic growth and neighborhood development, basic services like public transportation, and access to affordable, culturally relevant, healthy food.
At Whole Cities, we see urban farming as one of the essential pathways forward, and urban farmers as agents of change. They are helping to reimagine community-driven solutions for building thriving, sustainable local food systems, growing neighborhood health, and creating more just and equitable communities.
So, how do urban farmers impact local communities beyond providing fresh, healthy food access? We have seen firsthand how our community partners are leveraging urban agriculture as a tool for social change. Urban farms often:
Promote healthier diets

and host companion programs that encourage nutritional literacy.

Stimulate local economies

by providing local jobs and strengthening local food production. A study published by the

NYC Furman Center

found that sale prices of homes within 1,000 feet (roughly four blocks) of an urban garden or farm can increase too.

Foster education

including science, healthy eating, environmental stewardship, youth development, and skills training opportunities.

Cultivate community

by creating social connections, networks, and support among neighbors.
Positively impact the environment

by cutting down on transportation-related greenhouse gas emissions, increasing biodiversity (farms and gardens can be pollinator habitats), and providing tree coverage and replacing paved and dirt surfaces with vegetation, which can ease cooling needs in extreme heat.

Beautify

undeveloped or forgotten neighborhoods.
Franklinton Farms
To see many of these benefits in action, look no further than our community partner Franklinton Farms.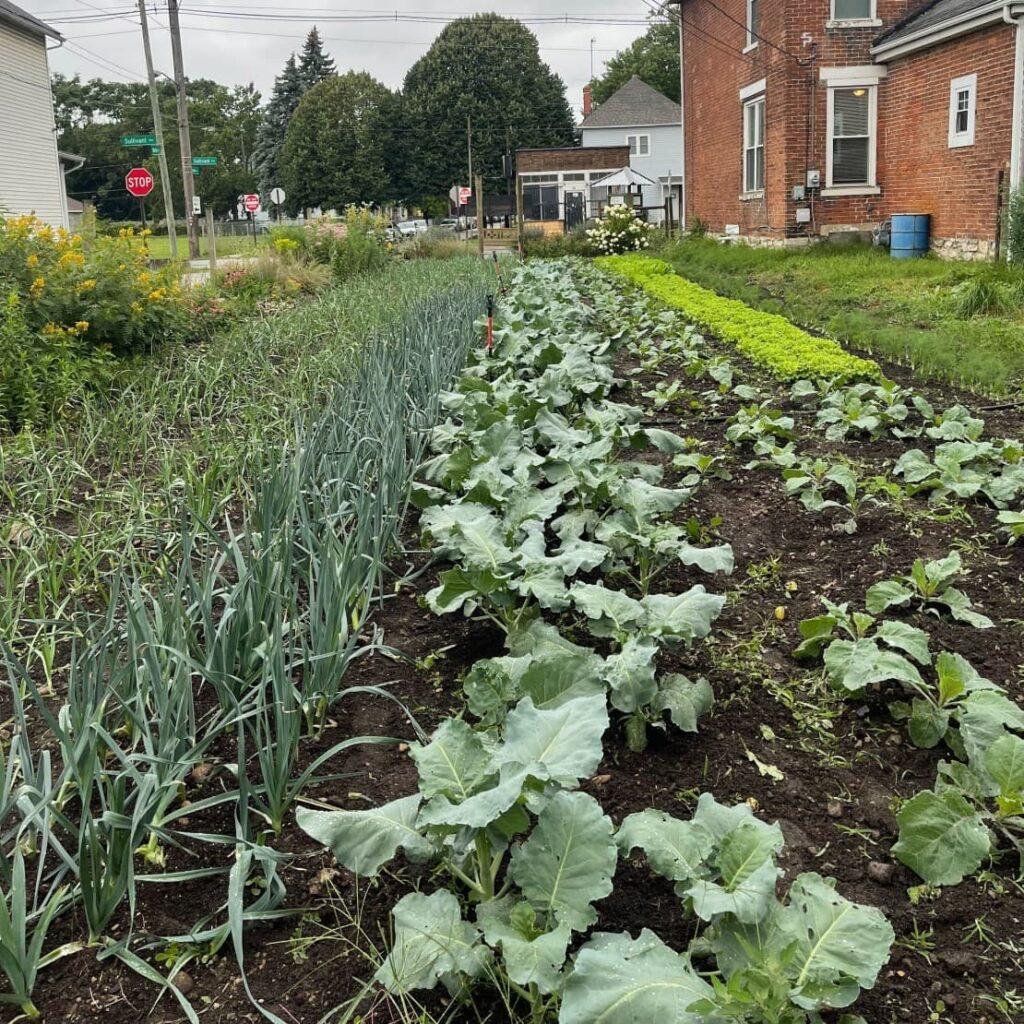 A three-time Community First Grant recipient, Franklinton Farms is a highly productive urban farm and environmental education nonprofit located just west of downtown Columbus, Ohio.
What was founded as a community garden 16 years ago has grown to become a prominent provider of sustainable urban agriculture, therapeutic gardening education, safe natural spaces, ecological beautification, and fresh food access in the neighborhood of Franklinton, a community with deep Appalachian roots where many neighbors experience economic, environmental, and social challenges. Franklinton Farms currently manages 11 food production sites, 12 high tunnels, a fruit tree orchard, a berry patch, a microgreens grow-room, a seedling start house, and a learning garden.
"Our mission is to nourish neighborhood wellbeing and connection through farming, gardening, and education. This work creates a continuum of food sovereignty for neighbors—that is to say, a wide range of choices people can make regarding fresh vegetables, herbs, fruits, and growing their own food." – Rebecca CE Brown, Executive Director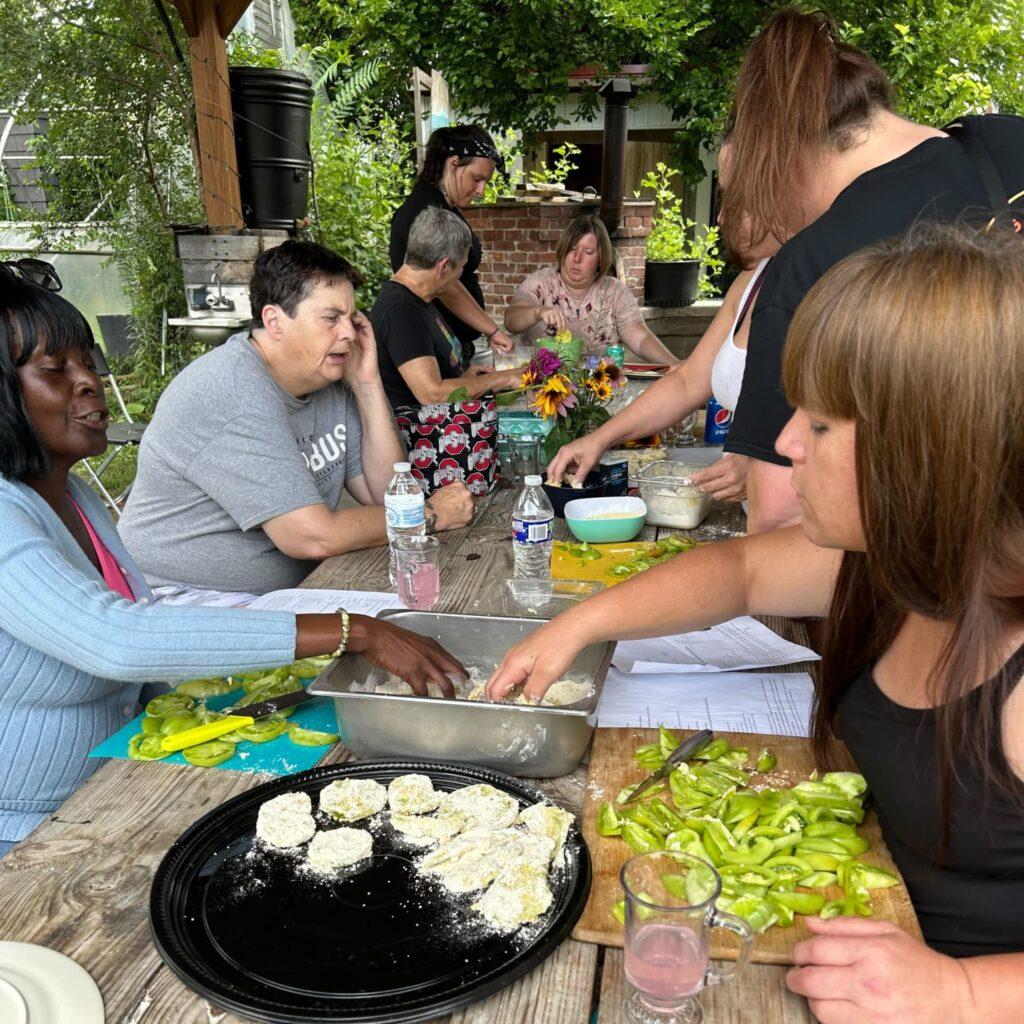 Franklinton Farms educational programs range from providing trauma-informed garden education in local schools; on-site programming to support gardening skills and nutritional literacy in their Learning Garden; a paid agricultural workforce development program for high school students; and a Home Victory Gardening program that provides raised garden beds and mentorship for home growers. The farm's garden educators also offer a biweekly restorative gardening group for women recovering from substance abuse and weekly Open Garden opportunities when community members can visit the Learning Garden, harvest what is in season, and explore.
The farm hosts two annual festivals that bring the neighborhood together. In addition, Franklinton Farms builds flower gardens across their sites and maintains farm gardens in order to support a diverse and robust ecological system while beautifying a struggling neighborhood.
"Franklinton Farms is proud to provide nourishing produce as one way of nurturing our community and is excited about the ways that our community engagement efforts will continue to impact neighbors." – Emma Gardner, Philanthropy Coordinator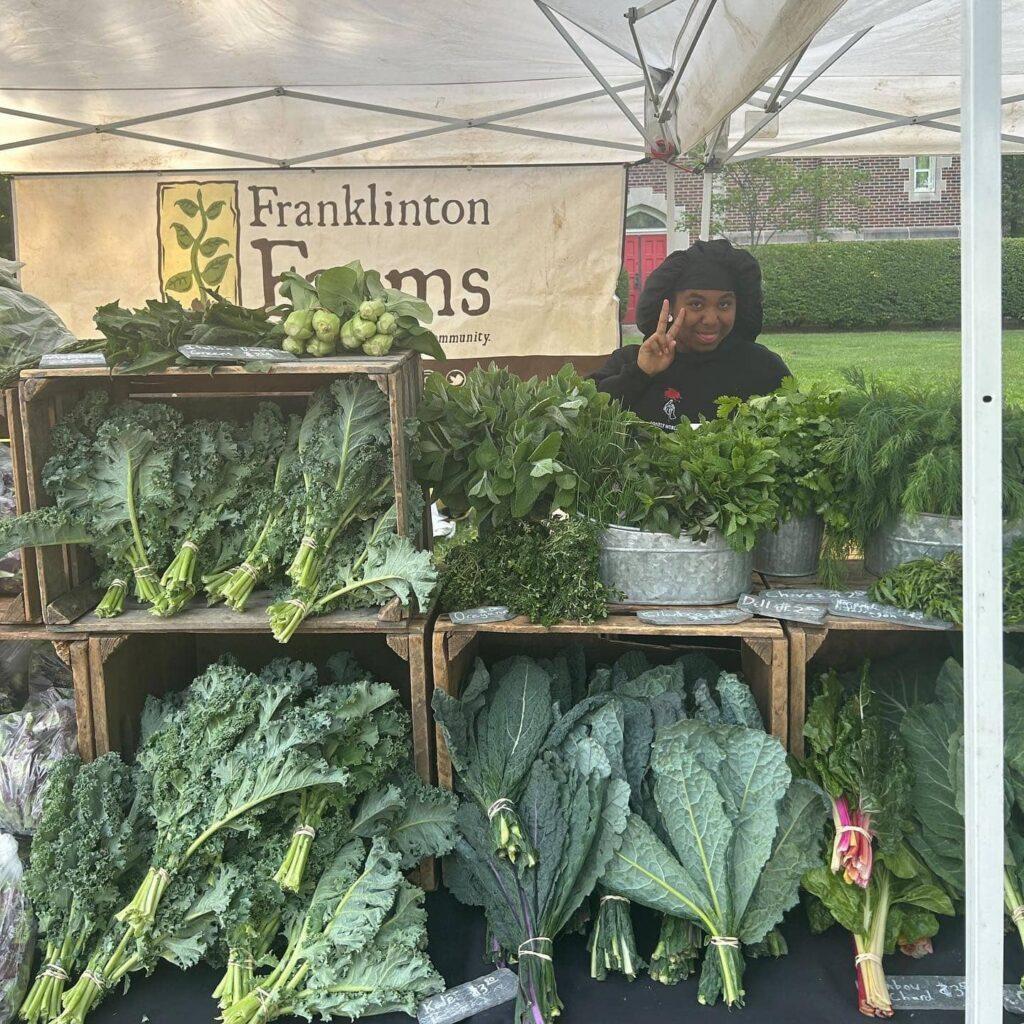 The Franklinton Farms team has deep ties to the community they serve. All of the farm's organizational leaders have been residents of Franklinton. A portion of their staff are residents, and four out of 11 board members are (or were) residents. Together, they are committed to meeting the needs and reflecting the desires of the Franklinton community.
Sowing Good Things Together
Thanks to sponsors like Campus Borquez, Whole Cities' community partners such as Franklinton Farms can continue to grow. Campus Borquez supplies high-quality produce — like avocados, celery, grapes, asparagus, broccoli, and more — grown from regenerative soil thanks to dignified partnerships with their harvesters. They foster opportunities for a better quality of life through their Dignity Project initiatives, which provide healthcare, education, clean water, and fair wages to Campos Borquez harvesters and their families. We are grateful to have the support of Campus Borquez as we work to grow stronger, healthier communities.
Have an Appetite to Connect with Your Food Community?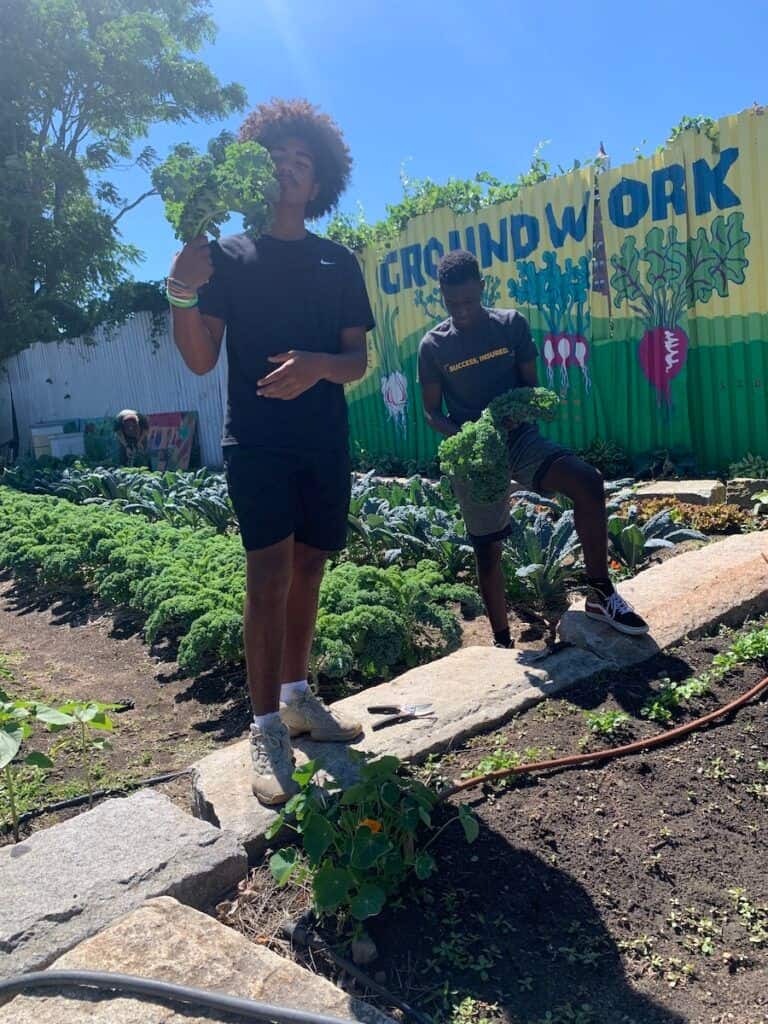 On National Farmer's Day, as we acknowledge the ingenuity, long hours, and passion that urban farmers like the team at Franklinton Farms invest in their communities, we also want to encourage more community members to get involved.  
There are several ways to support and connect with urban farmers in your area. Bonus: Not only can you help to contribute to their success, you can also access fresh, locally grown produce and know where and how that food was grown! 
Support local.

Whole Cities' partners

.

Many of our grantees offer opportunities to

volunteer,

financially back

, and purchase produce at weekly farmer's markets or farm stands. 

 

Invest in a CSA.

Community-supported agriculture connects farmers and community members within a local food system by allowing consumers to purchase a share of a farm's (or group of farms') harvest in advance. This upfront payment provides financial support from the start of the growing season. During the harvest season, investors receive a weekly or bi-weekly box of produce and other farm-produced products.

Find a local CSA

. 

Buy produce from farmers' markets and stands. Many urban farms sell directly to consumers through farmers' markets or market days on their farms. 
However you choose to support farmers in your community, keep in mind that the hard work they do on their farms and gardens has a wide-reaching impact on the community around you. And for that, we are grateful.