Our Community First Principles define our approach to building partnerships with community-led organizations to build thriving local food systems and grow community health. They help us meet the needs and reflect the desires of the people we serve, be respectful and responsive to different perspectives, and increase access to fresh food. Through our Community First Principles blog series, we are spotlighting our seven principles in action and examining what it means to bring to life the Whole Foods Market Core Value of "caring for our communities and the environment."
Whole Foods Market was founded with a purpose to nourish people and the planet, and collaboration has always been at the heart of this mission.
The Community First Grant program supports Team Members engaged with nonprofits with programs focusing on long-term fresh, healthy food access creating a more equitable and sustainable local food system. Through the grant, Team Members are bringing to life Whole Foods Market's Core Values as they work to make fresh and healthy food accessible to all in their community.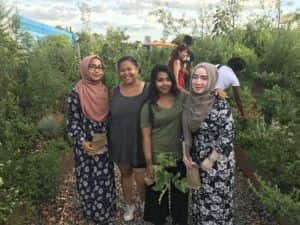 Thanks to Team Member nominations, Whole Cities Foundation has awarded 226 Community First Grant in more than 100 cities investing $1,260,000 since launching the program in 2016. Now, as the 2021 Team Member Nomination window opens, we're taking a closer look at one dedicated Whole Foods Market store, Brooklyn's Third and 3rd, in the Northeast region that has secured 15 Community First Grants in five years.
What Team Members Can Do: Commit, Listen & Amplify
Maryann Young, a Prepared Foods Team Member, has spearheaded nine of the Community First Grant nominations from the Third and 3rd store and the partnerships they support. This is truly servant leadership in action.
Maryann is driven by a respect for the powerful work that already exists in her community and a desire to amplify these efforts. "What I like most about my involvement is being in the presence of people who are passionate and genuinely committed to enriching their community," Maryann explains. "The experience of executing Whole Cities Foundation's mission and Whole Foods Market's Core Values has been quite rewarding. It gives me purpose."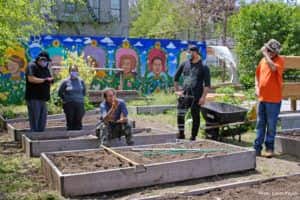 Here's how Maryann got started: After learning about the Community First Grant, she asked community grassroots activist friends, neighbors and local political officials for recommendations. Then, she researched those organizations, interviewing and visiting them as needed to make sure they met the grant's criteria. It was then that she began to better understand how these local organizations are nourishing their communities and how the Community First Grant could help.
"I met many different community partners throughout the New York area and really listened to their vision in making their community better and healthier. The aha moments happened while I was just sitting and listening to their stories," Maryann explains. "I was incredibly touched by the different challenges they had to overcome to protect and support their community and the health of their community members."
Maryann credits three factors in successfully guiding her in this new-to-her process — Whole Foods Market's Core Values, the Whole Cities Foundation support team and especially, her Store Team Leader (STL).
What Store Team Leaders Can Do: Inspire, Support & Engage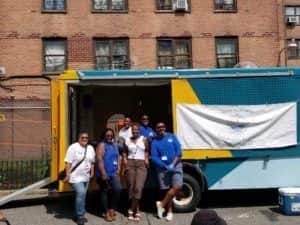 An STL should ultimately be driven by bettering their community and the lives of their Team Members. Jinah Kim, the Store Team Leader at Brooklyn's Third and 3rd , does exactly that.
"Jinah is a leader with a dedication and commitment to Whole Foods Market's Core Values and leadership principles. Her belief and trust in her Team Members' capabilities are demonstrated every day," Maryann explains. "She inspires, supports and boosts Team Members to become better in their careers with Whole Foods Market and in their communities."
Maryann credits Jinah as being responsible for kickstarting her involvement with the Community First Grant program. Jinah recognized that Maryann was already involved in her neighborhood. So, she challenged her to find local nonprofits that met the program's criteria and help the Northeast region support food access projects across all five of New York's boroughs.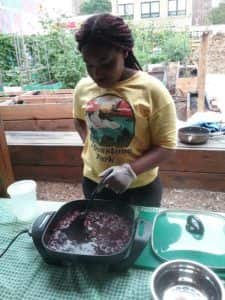 "It's important to me as a Store Team Leader to be actively involved in what ties our Core Values to our Team Members and their passionate involvement with their local organizations," Jinah explains. "I am fortunate enough to have been led by Team Members like Maryann who invest their personal time into these community organizations. These Team Members are developing partnerships with community organizations in their neighborhoods and bringing that awareness to the store to see how we can help."
The store, under Jinah's leadership, did more than help secure the Community First Grants. "The grants are the financial step in helping them but it's the volunteer hours that we offer after they receive the grants that shows how invested we are in their programs. Team Build week was an essential part of tying the support into a storewide effort," Jinah points out.
How can Store Team Leaders help facilitate Team Members' involvement with the Community First Grant program? Jinah offers this advice:
"Having Team Members who are community activists built the foundation for success of the Community First Grant program in our store. So, if a Store Team Leader can identify one to two Team Members who are passionate about community service and giving back, they can easily activate a program within their store. Then, actively engaging with these Team Members about their passion projects with these organizations keeps the momentum going all year long."
Next Steps
The Team Member Nomination window is from April 26 to May 28, 2021. Interested in nominating a community-led organization in your community? Get familiar with the nomination process including Team Member eligibility, important dates and key resources. Meet previous Community First Grant Team Members and partners, and reach out to the Whole Cities Foundation team with questions.