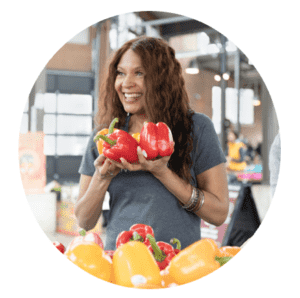 Each year, Whole Foods Market's Trends Council, a collective of more than 50 Whole Foods Market Team Members comprised of local foragers, regional and global buyers, and culinary experts, compiles food trend predictions. Whole Cities Foundation is excited to celebrate their Top 10 Food Trends for 2023. These cutting-edge flavors, products and ingredients include dates, kelp and avocado oil, plus choices that support climate consciousness and chicken welfare.
Our Nutrition Program Director, Dr. Akua Woolbright, attended this year's announcement events to report on the nutritional benefits of many of the trends. Now, we're excited to share Dr. Akua's favorite predictions, which includes yaupon-inspired beverages, nut pulps and innovative updates to plant-powered pasta, and a few reasons why you should try the trends!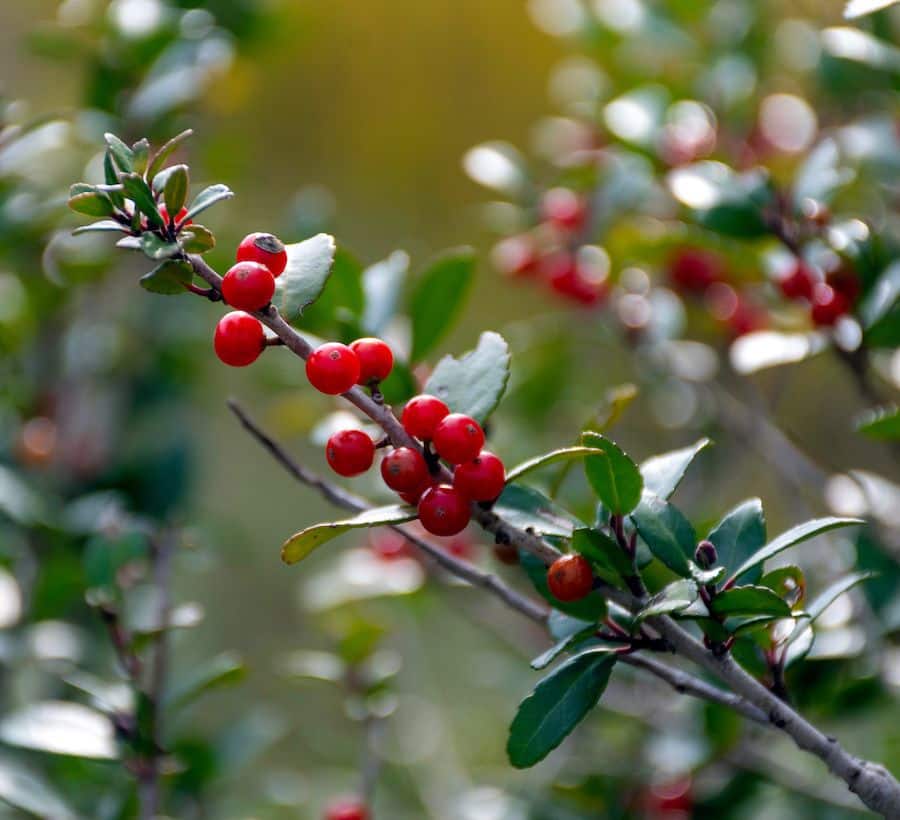 New Brew: Yaupon
This holly bush is the only caffeinated plant indigenous to North America. Long used to brew herbal tea in some Native American communities, mild, earthy-flavored yaupon has become increasingly popular in tea bags and blends — and has even been making an appearance on cocktail menus.
Some consumers will be happy to know that its caffeine content is closer to that of tea than coffee. Yaupon contains approximately 60 mg of caffeine per cup, compared to 46 mg in tea and 100 mg in coffee. In addition, yaupon has been linked to several health benefits due to its antioxidant, anti-inflammatory and antibacterial properties. It may support the brain and central nervous system, weight management and healthy gut microbiota. It may also reduce the risk of cardiovascular disease, diabetes and cancer. While there is scientific evidence to support these claims, more research is needed.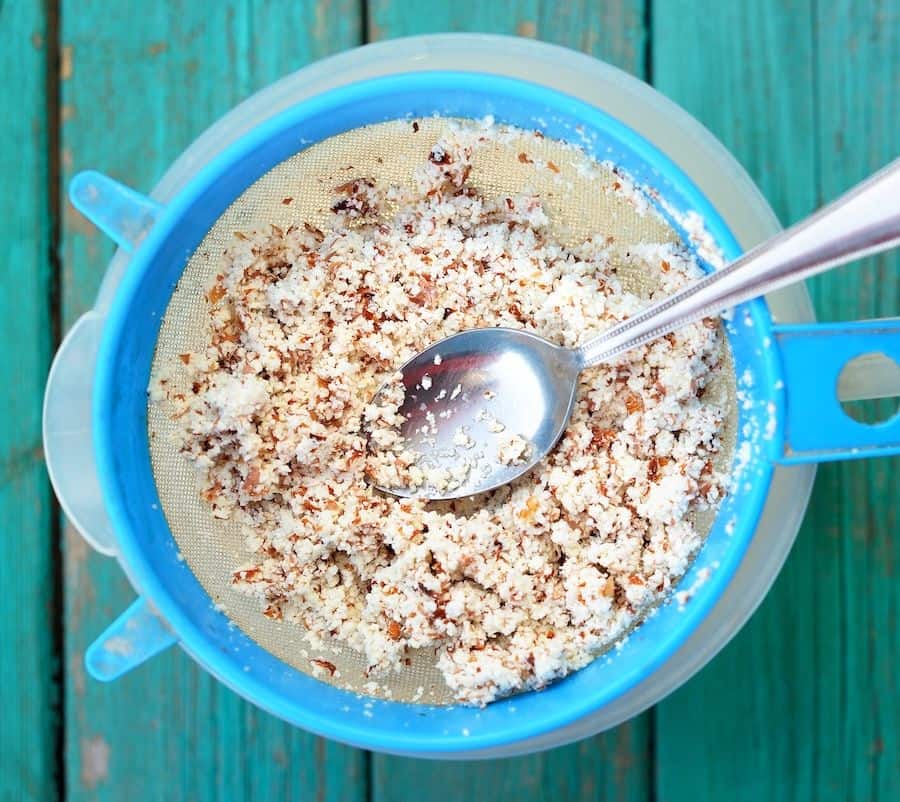 Pulp with a Purpose
The surging popularity of non-dairy milk alternatives over the past few years means pulp has suddenly become an abundant by-product. Manufacturers are taking notice and upcycling ingredients, such as oat and almond pulp, into alternative flours and baking mixes.
When we build our diets around whole, plant foods, we get a bigger nutritional bang with each bite. Adding nut pulp to food products allows us to take advantage of the full array of nutrients found within the whole plant. Some of these nutrients include calcium, potassium, magnesium, iron and zinc. Nut pulp also contains fiber, protein, carbohydrates and healthy fats. These nutrients provide protection against chronic diseases and certain cancers, boost immunity, help with weight maintenance, increase energy and vitality and support overall health and well-being. Adding products made with nut pulp to your diet is one way to give your foods a nutritional boost. Every little change helps.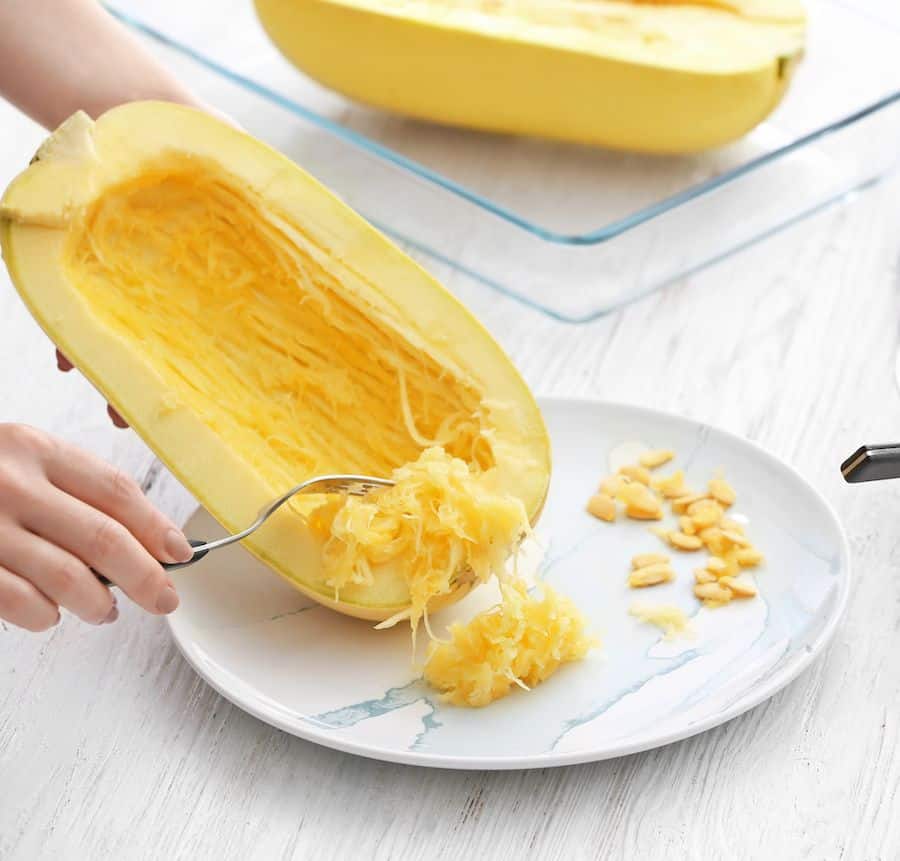 Produce Meets Pasta
We've come a long way since the green spinach fusilli in 1980s' era tricolor pasta salads. Next year, a wide variety of produce will find their way to the pasta aisle, including green bananas, spaghetti squash, cassava and hearts of palm — offering customers new ways to incorporate vegetables into their diets.
We're all familiar with "spinach" pasta, and over the past few years, we've seen new varieties of pastas made from beans, lentils and chickpeas. While these plant-infused pastas contain more protein and other nutrients, they don't always deliver the desired flavor and consistency. They may become soggy and fall apart when cooked. Innovation has been needed to make sure these products live up to shoppers' expectations in terms of texture, flavor and mouthfeel. Consumers are also looking for ways to improve the nutritional quality of the foods they consume.
The healthy eating mantra we teach people to follow is "Whole foods, plant based (with lots and lots of color)." Adding plants to pasta is an easy way to sneak more vegetables into our diets and make our food more micronutrient dense. Plant-powered pasta also has up to 85% fewer carbohydrates and calories and a lower glycemic index. So, these products are a great choice for diabetics, as well as individuals who want to lose weight or stick to a paleo or ketogenic diet. If the new veggie products can deliver the right combination of flavor, consistency and nutritional quality, it would be a huge win for pasta lovers.
Hungry for More?
Oat milk flour, hearts of palm linguine, grapefruit paloma yaupon kombucha. This is where flavor, nutrition and product innovation meet. Check out Whole Foods Market's Top 10 Food Trends for 2023 for the full list of predications, plus product names to look for during your next shopping trip. Or discover your soon-to-be favorites right now by shopping the trends online.
---
Recent Blog Posts