Whole Cities Foundation believes that community members know best. Guided by our Community First Principles, we have a deep respect for the powerful work that exists in local food systems, so we aim to listen carefully to community-led organizations to understand their specific needs, then support and amplify their efforts. The goal of partner spotlights like this is to share their stories, create connections and help spark inspiration for other organizations on their journey of community self-determination.
As Whole Cities Foundation helps grow local food systems and improve community health, one of our guiding principles is Always Deliver What We Promise. We're inspired by our community partners, like Giving One Tenth Community Garden, which model this accountability daily.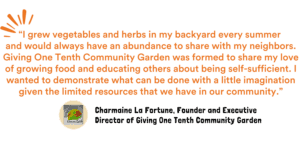 Meet Giving One Tenth Community Garden
Located in Newark, New Jersey, Giving One Tenth Community Garden (GOT) is working to improve the health of individuals and communities through education and collaborative partnerships to spark healthy lifestyle changes for life. The organization provides green spaces so that families and children can grow and eat fresh, organically grown vegetables.
In addition, they inspire individuals to lead more balanced lives by providing gardening workshops, healthy cooking demonstrations, planting opportunities, and yoga/meditation sessions. It is through this two-pronged approach — fresh, healthy food access paired with wellness education — that GOT strives for social change within the Newark community
Taking Accountability
As GOT works to advance the overall wellbeing of people in the Newark community, accountability takes many forms and is visible in the organization's many roles they fill which includes farmers, teachers, advocates, innovators, listeners and leaders. It means providing fresh, healthy food and safe growing spaces; partnering with organizations (like Whole Cities Foundation!) when resources are limited; working to acquire land to create more permanency; and organizing ongoing educational opportunities.
Charmaine explains some of GOT's responsibilities in addition to growing healthy food, "Our leaders are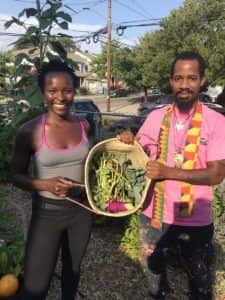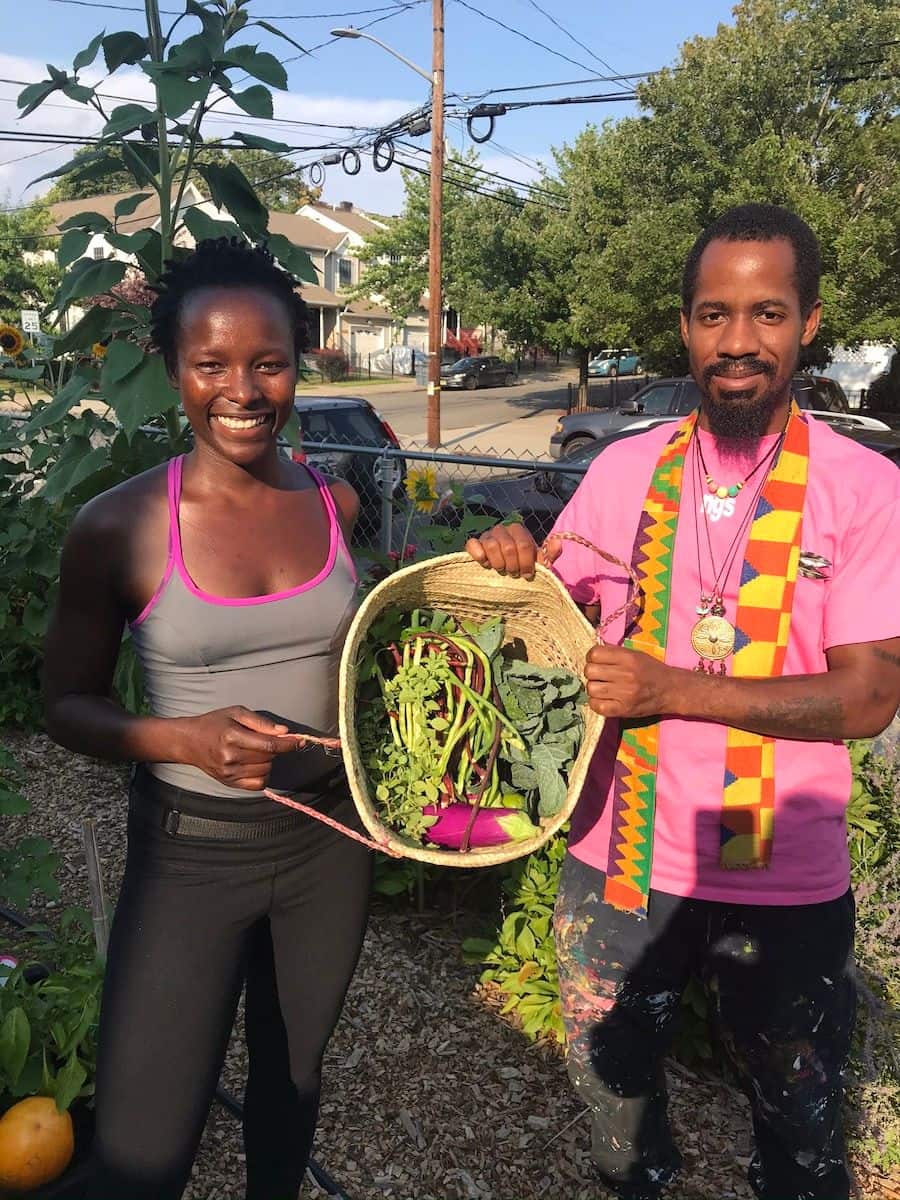 accountable for the success of the garden since it not only improves the aesthetics of the community, but it also changes the mindset of the neighbors who see the positive change. The volunteers that we work with truly want to make a connection with nature and get involved with producing their own healthy nutritious food. They all believe that with education, advocation and collaboration that sustainable change can be made, as well as form strong community bonds with our neighbors in Newark."
Charmaine's commitment to Newark goes far beyond ensuring the success of GOT. She's also dedicated to helping other local organizations thrive through our Garden Hours program, which is part of Whole Cities' Newark Fresh, Healthy Food Access Grant. Charmaine is one of the local community leaders providing one-on-one sessions to help grantees achieve their self-identified goals. Examples of strategic support include guidance on acquiring property, help with fundraising campaigns, and assistance related to ongoing management of farms or gardens.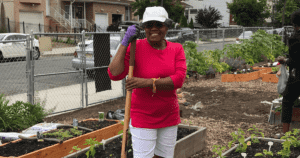 Marcellis Counts, Founder of Apiary in the Sky and 2022 Newark Fresh, Healthy Food Access Grant recipient, shares the impact Charmaine has had on the organization through the Garden Hours program.
"We were fortunate to have the support of Charmaine La Fortune, one of the primary leaders at the frontier of the fight for equitable food systems in Newark. She brings a wealth of gardening/farming knowledge and experience, as well as an uplifting attitude. She created various opportunities for us to collaborate, going above and beyond in her role as a mentor."
Charmaine models how successful mentoring is not a one-way street but rather a relationship where both parties can grow together. This helps to build the strong community infrastructure needed for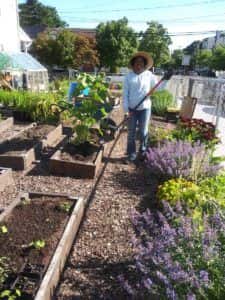 fulfilling GOT's commitments and achieving Newark's autonomy. She explains the reciprocal nature of these relationships by saying, "Partnerships with local organizations are a critical part of our success because we recognize that each organization that we associate with has its own commitment or mandate to be fulfilled. We see the importance with working with these partners because it builds a strong community bond and can help ensure that our vision is sustained through future generations."
GOT has secured $15,000 in Newark Fresh, Healthy Food Access Grant for four consecutive years beginning in 2019 for a total of $60,000. Whole Cities Foundation is proud to support GOT, an organization dedicated to improving fresh, healthy food access and community health in Newark through advocacy, accountability and collaborative partnerships.
Learn more about Whole Cities Foundation's commitment to Newark, including the annual Newark Fresh, Healthy Food Access Grant.