Whole Cities works to help nurture people's power to grow fresh, healthy food for their communities and strengthen local food systems, but we don't do it alone. We partner with like-minded supporters that help fuel our partners' work. The stronger the collaboration, the bigger impact we can potentially make — together.  
So, we're thrilled to celebrate our partnership with GrowGeneration Corp., the largest chain of stand-alone specialty hydroponic and organic garden centers, to support hydroponic agriculture by community-led nonprofit organizations.  
Why Hydroponic Agriculture?
Increasingly, Whole Cities' community partners are identifying hydroponic growing as a goal. Hydroponic agriculture is grown with its roots in nutrient-fortified water rather than in soil, and its benefits include: year-round production; higher, more predictable yields in smaller areas; and water conservation (yes, hydroponic farms use less water than traditional soil-based growing!).  
One of our community partners Tobias A. Fox, Founder and Managing Director of Newark Science and Sustainability, Inc. explains why his Newark, New Jersey-based organization is adding hydroponic growing, "Land access is a huge issue in industrialized communities. Also, with such an unpredictable climate and constant new threats to our crops from pests, it's become very difficult to be productive and reliable food producers. Hydroponic agriculture gives us an advantage to create a controlled environment that enables us to produce a wide variety of crops throughout the year."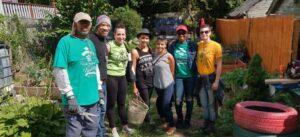 Investing in Healthy Food Systems
How do community organizations obtain or raise the capital needed to purchase equipment and materials to support hydroponic agriculture? Enter GrowGen.  
Michael Salaman, President and Co-Founder of GrowGen, explains, "Our commitment to urban communities runs deep, and through this partnership with Whole Cities, we've donated over $300,000 to support local urban farms. These contributions aren't just about equipment and supplies; they're about empowering communities to cultivate their own food and invest their resources in other vital areas. We believe in planting the seeds of sustainable growth, and this partnership is a testament to that vision." 
GrowGen is contributing in-kind equipment totaling more than $329,000 to the following five Whole Cities community partners:  
Each organization is a grantee through Whole Cities' Community First Grant program or Newark Fresh, Healthy Food Access Grant program, so we're focused on supporting their goals in ways that are most beneficial to them. This partnership does exactly that!
"Whole Cities' community-first approach means we offer responsive support shaped by the specific needs and reflecting the desires of the communities we serve," our Director of Programs Dianna Purcell explains. "Our partnership with GrowGeneration and their generous donation of hydroponic equipment and supplies can help our grantees increase fresh, healthy food production locally and support more sustainable food systems." 
GrowGen's donation means these five organizations can jump start their hydroponic growing efforts and increase production.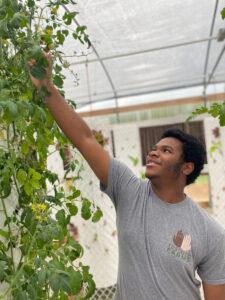 Caylee Dodson, Director of RestoreOKC, explains, "Our goal on the farm is two-fold. First, we want to grow as much food as we can. Secondly, we want to do that in a way that creates sustainable work and allows the next generation of leaders and entrepreneurs the ability to learn a wide variety of growing technologies so that they can be versatile in all the ways that food production can be scaled and maximized."  
"The equipment such as grow lights, smart pots, nutrients and seed starting kits have already helped us to increase our production! And we were also able to share with other farms and students in our local schools where we have community gardens," adds Caylee.  
In addition, these community partners don't need to raise funds for the equipment or can reallocate funds.  
"Without GrowGeneration's support, we would definitely have to figure out a number of ways to raise the capital needed to purchase this amount of material, which would have a significant effect on our programming. It's a sigh of relief when the financial load is lifted from your shoulders. It's definitely one less thing to worry about," said Tobias. 
Growing Partnerships
GrowGen's commitment can help expand the range of fresh produce available in our grantees' communities, and it is partnerships like this that can make a significant impact in our mission to grow community health.  
If you're also a purpose-driven company interested in collaborating to build thriving local food systems, let us know by emailing info@wholecitiesfoundation.org.