We are thrilled to announce that we are awarding 59 Team Member-nominated, community-led organizations an average of $8,000 each to advance fresh food access through our annual Community First Grant. This $470,000 commitment is being invested in 43 cities spanning 21 states and Canada!
Whole Foods Market was founded with a purpose to nourish people and the planet, and collaboration has always been at the heart of this mission. Our Community First Grant Program supports partnerships between Whole Foods Market Team Members and local nonprofits with programs focusing on long-term fresh, healthy food access and community health.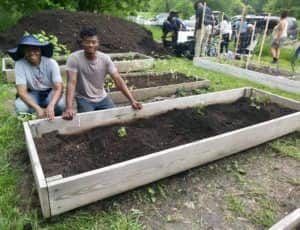 At Whole Cities Foundation, we believe that homegrown initiatives have the best chance of creating lasting change. Team Members are known for being dedicated to their communities, energized by community engagement and actively supporting local projects, so who better to help us.
Through the Community First Grant, Team Members nominate and partner with local nonprofits. Since launching the grant program in 2016, team members have helped us award 283 grants in 120 cities, investing $1,731,000. More than 160 team members from 85 Whole Foods Market stores, 11 regional offices and our Global Support office have participated!
The 2021 Community First Grant Partners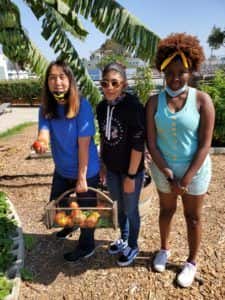 Check out this year's 59 grant partners spanning 43 cities (from San Jose to Boston!) in 21 states and Canada here. Each has been awarded an average of $8,000 to support their projects, which include:
19 urban farms
9 nutrition education and healthy cooking classes
8 community gardens
8 mobile markets
6 agricultural skills development programs
5 farmer's markets, co-ops and grocery stores
4 SNAP and WIC incentive programs
Throughout the duration of the grant year, Team Members grow the relationships with their partners through volunteer and other engagement opportunities.
Growing Resilient Local Food Economies Together
It is the strong and evolving connections between Team Members and their community partners that makes these Community First Grants so special. In fact, this year, more than 40% of nominations are returning community partners.
Take a look at our partnership with E.A.T. South, an urban teaching farm in Montgomery, Alabama that engages the community by educating about, gathering people around, and growing good food.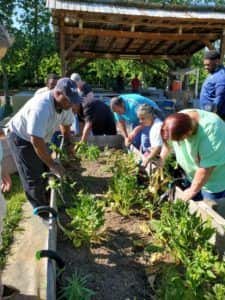 Caylor Roling, Farm Director at E.A.T. South, sheds light on how Whole Cities Foundation's support has evolved alongside the organization's growth. She explains, "Since 2018, Whole Cities Foundation has made it possible for E.A.T. South to meet our communities' needs — even when those needs changed drastically in the pandemic. In our first project together, Whole Cities Foundation made the farm more welcoming and accessible to adults with disabilities by funding a sidewalk, accessible garden beds and garden tools."
"In 2020, the pandemic stopped our programs, but Whole Cities Foundation supported our project to double our growing space and provide more fresh, healthy food to the community," says Caylor. "In a year when backyard gardening was really trending and seed companies were running out of stock, Whole Cities Foundation also helped us grow and distribute hundreds of transplants and seed packets to backyard and community gardens in the Montgomery area. Now, we're really excited to take this next step together and build cold storage for our vegetables."
Dig In
Meet a few of our 2021 grant partners! Read about Landmark Training Development Company in Memphis, Tennessee and Central Texas' Farmshare Austin on our blog. Or check out our Healthy Food for All Podcast profile on Hebni Nutrition Consultants in Orlando, Florida.
Learn more about the Community First Grant including past community partners and the Team Members who nominated them here.