Our Community First Principles define our approach to building partnerships with community-led organizations to build thriving local food systems and grow community health. They help us meet the needs and reflect the desires of the people we serve, be respectful and responsive to different perspectives, and increase access to fresh food. Through our Community First Principles blog series, we are spotlighting our seven principles in action and examining what it means to bring to life the Whole Foods Market Core Value of "caring for our communities and the environment.
When it comes to fresh food access and community health solutions, one size does not fit all. As our Senior Grant Programs Manager Dianna Purcell points out, the question is, How do we create and maintain genuinely beneficial support for partners that are in vastly different circumstances from each other geographically, situationally and financially?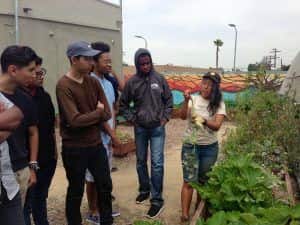 At Whole Cities Foundation, we have one of our Community First Principles to guide us in answering that question: Seek to understand before being understood. Our approach to any partnership is listening and seeking to understand their specific community circumstances, challenges, needs and visions — before taking responsive action.
Here's how the Seek to Understand Before Being Understood principle looks in practice.
Community Members Know Best
It all starts with respect. We have a deep respect for our partners' knowledge, talents, agency, and the powerful work that already exists in local food systems. This helps define our supportive role and our responsibility to listen and understand before we act.
"I work with community members from 200 amazing locally led organizations across the U.S. and Canada. They are the experts and ultimately, co-creators of our work. The crux of my job as Senior Grant Programs Manager at Whole Cities Foundation is to help advance their efforts and amplify their message," explains Dianna.
Listen
Maryann Young, a Prepared Foods Team Member at the Whole Foods Market Third and 3rd (Brooklyn, NY) store, hoped that by participating in the Community First Grant program, her store could help strengthen the healthy food access work in the New York City area. She started by researching, then talking with and visiting eligible organizations to better understand how they are advancing the local food system and how the grant could support their efforts.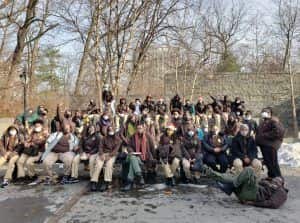 "I met many different community partners throughout the New York area and really listened to their vision in making their community better and healthier. The aha moments happened while I was just sitting and listening to their stories," Maryann explains. She has since spearheaded 17 Community First Grants and advanced the partnerships they support.
Then Keep Listening
Listening is an on-going process. For example, in the Newark Fresh, Healthy Food Grant program, we review applications in conjunction with the Newark Community Advisory Council, a rotating panel of eight Newark leaders. The council's community members have on average lived and/or worked in the city for two decades. Their input and insight make annual application decisions — and our work in Newark overall — more relevant and impactful to the Newark community.
Communities are dynamic and always evolving. So constantly listening and learning keeps a community's self-determined goals at the center of decision-making from project to project and year to year. This way our support can truly be responsive. We can keep pace with partners' momentum and adjust our support as needed.
"I am always learning, synthesizing and pulling out specific information from partners to better help their specific community projects but also identify trends across one program or multiple programs to then improve how Whole Cities Foundation offers support across the board," explains Dianna.
Adapting to the Communities We Serve
Expanding healthy food access and nutrition education is a community effort, and we partner with local leaders who care deeply about the health of their community and have the vison and drive needed to take action. We work to meet our partners where they are. So, for example, our grant work in Newark, Detroit, New Orleans, Jackson and the Greater Englewood community in Chicago have all been structured differently.
Adapting our work also happens within the same program. In Let's Talk Food, our nutrition and personal coaching program, Nutrition Program Director Dr. Akua Woolbright approaches her work by first believing in the strength, resilience and the empowerment of the people and communities she supports. To make healthy eating and nutrition education more equitable, she shares the same nutrition information with everyone and puts the responsibility on herself to adapt her approach to be culturally relevant and relatable to each individual community.
Although each relationship looks unique, we always start in the same place — with a desire to understand.
---
Enjoy this post? Don't worry we have more.