Our Community First Grant Program supports partnerships between Whole Foods Market Team Members and local nonprofits with programs focusing on long-term fresh, healthy food access and community health.
For 2021, we are thrilled to announce that we are awarding 59 Team Member-nominated, community-led organizations an average of $8,000 each to advance fresh food access through our annual Community First Grant. This $470,000 commitment is being invested in 43 cities spanning 21 states and Canada!
Since launching the grant program in 2016, Team Members have helped us award 283 grants in 120 cities, investing $1,731,000. More than 160 Team Members from 85 Whole Foods Market stores, 11 regional offices and our Global Support office have participated!
Each 2021 grant partner has been awarded an average of $8,000 to support their projects, which include:
19 urban farms
9 nutrition education and healthy cooking classes
8 community gardens
8 mobile markets
6 agricultural skills development programs
5 farmer's markets, co-ops and grocery stores
4 SNAP and WIC incentive programs
Throughout the duration of the grant year, Team Members grow the relationships with their partners through volunteer and other engagement opportunities. Read on to learn more about each Team Member and 2021 Community Partner.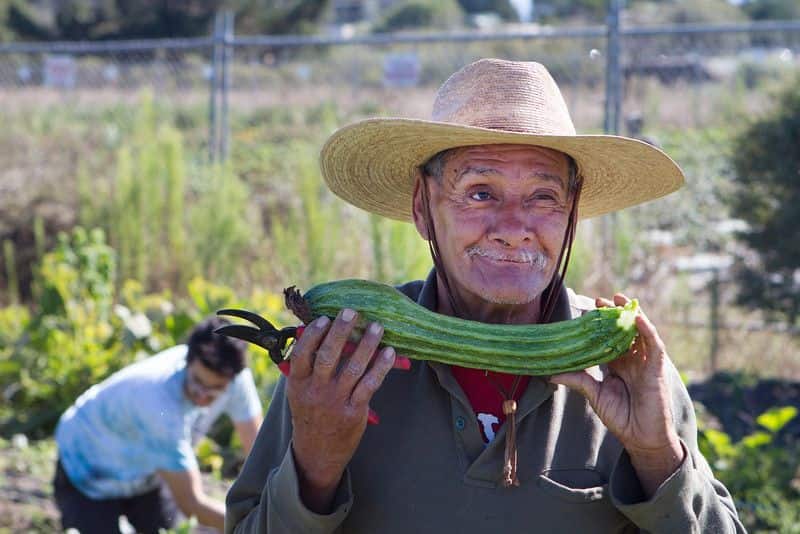 Meet the 2021 Team Members and Community Partners:
FLORIDA
GLOBAL SUPPORT
MID-ATLANTIC
MIDWEST
NORTH ATLANTIC
NORTHEAST
NORTHERN CALIFORNIA
PACIFIC NORTHWEST
ROCKY MOUNTAIN
SOUTH
SOUTHERN PACIFIC
SOUTHWEST
---