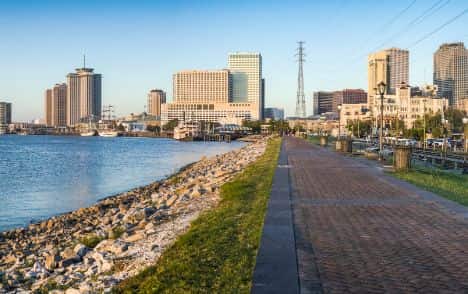 What's Growing in New Orleans
ReFresh Partnership
The ReFresh Partnership brings together:
Also in the building are Boys Town Louisiana, a child advocacy nonprofit, and FirstLine Schools, a charter school network with Edible Schoolyards at all of its campuses.
Whole Cities supports the ReFresh Community Health Outreach program. The program trains peer health advocates who connect neighborhood residents to the resources, classes and opportunities offered by the ReFresh Coalition—and to medical and social services in the community.
LEARN MORE ABOUT THE REFRESH PARTNERSHIP
Backyard Gardeners Network
Backyard Gardeners Network works to sustain and strengthen the historically self-sufficient and deeply rooted community of the Lower 9th Ward. It uses food-growing traditions as a platform to build community, revitalize the neighborhood and preserve cultural heritage.
Whole Cities Foundation supports the Food As Medicine program. Backyard Gardeners Network organizes evenings of learning in the garden, where local chefs and nutritionists lead free classes designed to inspire people to heal and stay healthy with fresh, local food.